Recently I have been teaching English online to students in China through a company called VIPKID. As a teacher, world traveler, and lover of languages, I like to experiment with ways to enhance language learning. Today I'd like to reveal the secret ingredient for learning languages with songs that I use in my teaching sessions.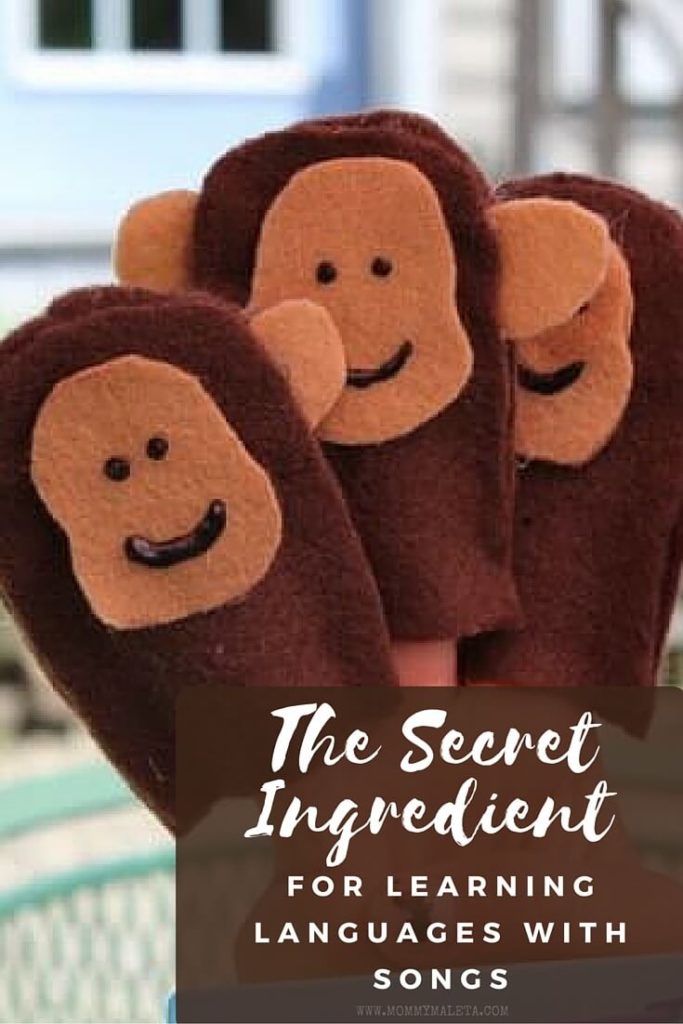 Create Crafts Or Props
Admittedly, this secret is not rocket science, but it is quite useful. My advice is to use crafts or props with songs to enhance language learning. One of my favorite ideas is to use finger puppets and a hand crafted bed, which doubles as a puppet container, to teach the song Five Little Monkeys.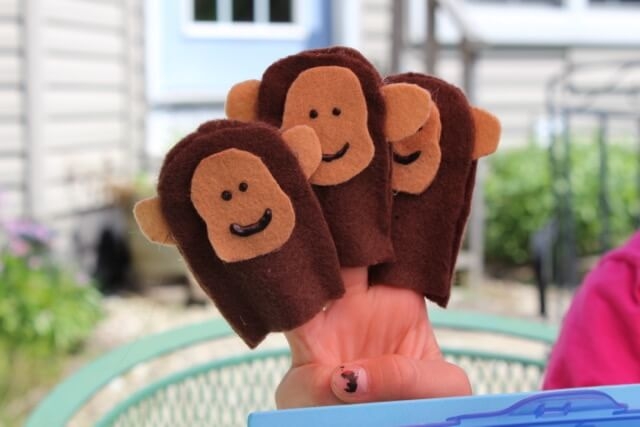 Teaching sessions for VIPKID often end with a fun song that reinforces a teaching point of the lesson. The song Five Little Monkeys is a great song for teaching both numbers, nouns, and verbs. Plus it is just a fun song. You can watch a video clip of the song below:
The repetition in the song helps children learn the lyrics, but it also makes the song quite long. The length can be challenging for children listening to a brand new language. Acting the song out with finger puppets, however, helps young students understand the context of the story behind the monkeys who repeatedly bump their heads, while keeping their interest.
Act It Out
It is very simple to act out the song using the finger puppets. I complete the following steps:
I begin with all five puppets on my fingers. I move my hand up and down on the bed to make it appear as if all the monkeys are jumping on the bed.
When one falls off, I stop my hand from jumping, pluck one of the monkeys off my of my finger, turn him sideways, and tap his head against my finger to make him look like he is bumping is head.
Then, I pretend to talk on the phone when mama calls the doctor.
Next, I wave my finger back and forth to show the doctor telling mama, "No more monkeys jumping on the bed."
Finally, I repeat the motions until all five monkeys have bumped their heads.
You can see part of the process in the photos below: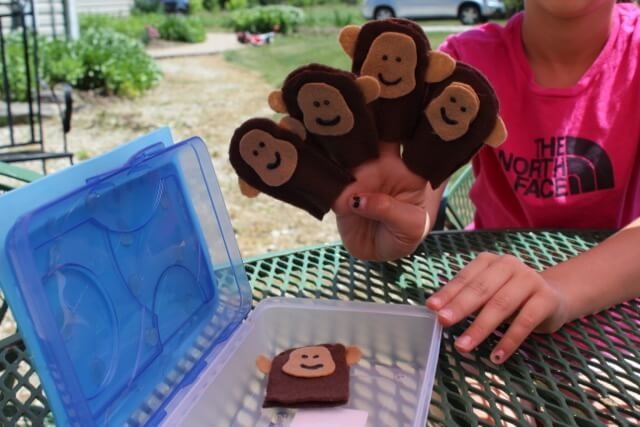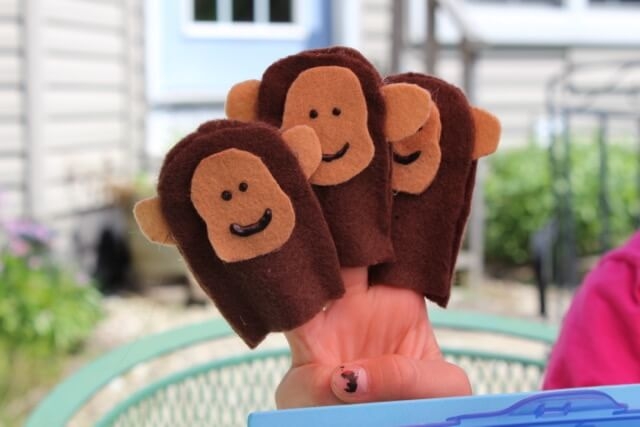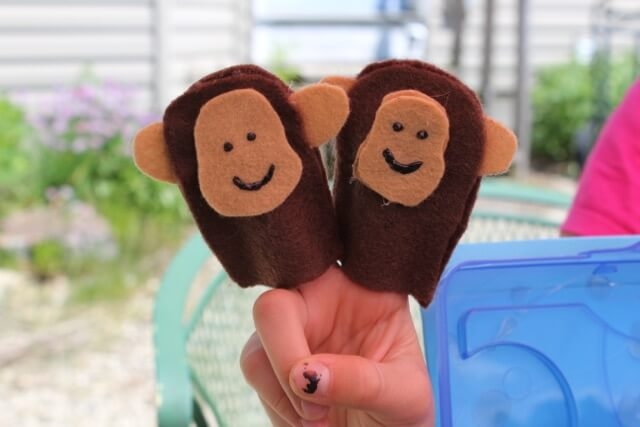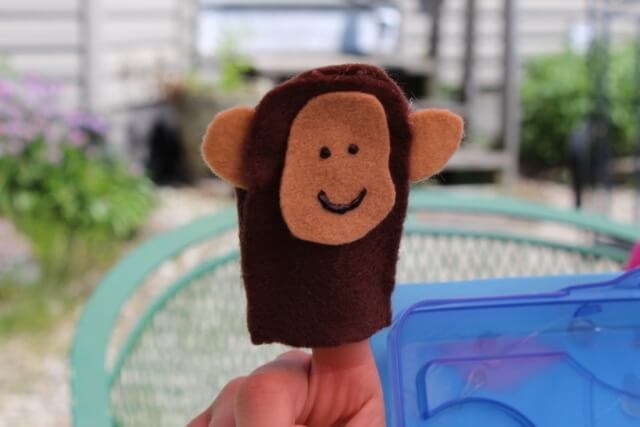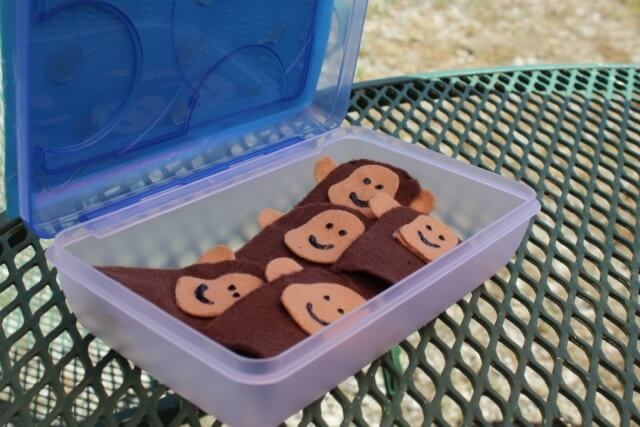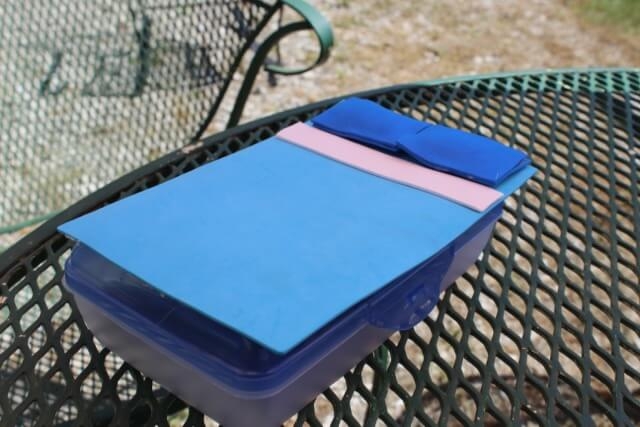 Simple And Effective
Using props or crafts along with songs in a simple and effective way to enhance language learning. I use this technique with my ESL classes for VIPKID, but using finger puppets or others props can be used to make teaching fun in any language.
Take a look at my Educational Fun For Kids Board on Pinterest for inspiration on making your own finger puppets! Or stay tuned for future posts including a tutorial detailing exactly how to make your own monkey finger puppets and bed set. Thanks so much for exploring the world with me one suitcase at a time!