Do you aspire to be that mom who teaches her kids the real meaning behind holidays? I know I did, and still do. My kids do know that Santa and the Easter bunny are not to be the spotlight stealers on Christmas and Easter…I think. But I wanted to go above and beyond and teach them interesting stuff that most kids don't know about St. Patrick's Day, Valentine's Day, and other lesser known holidays.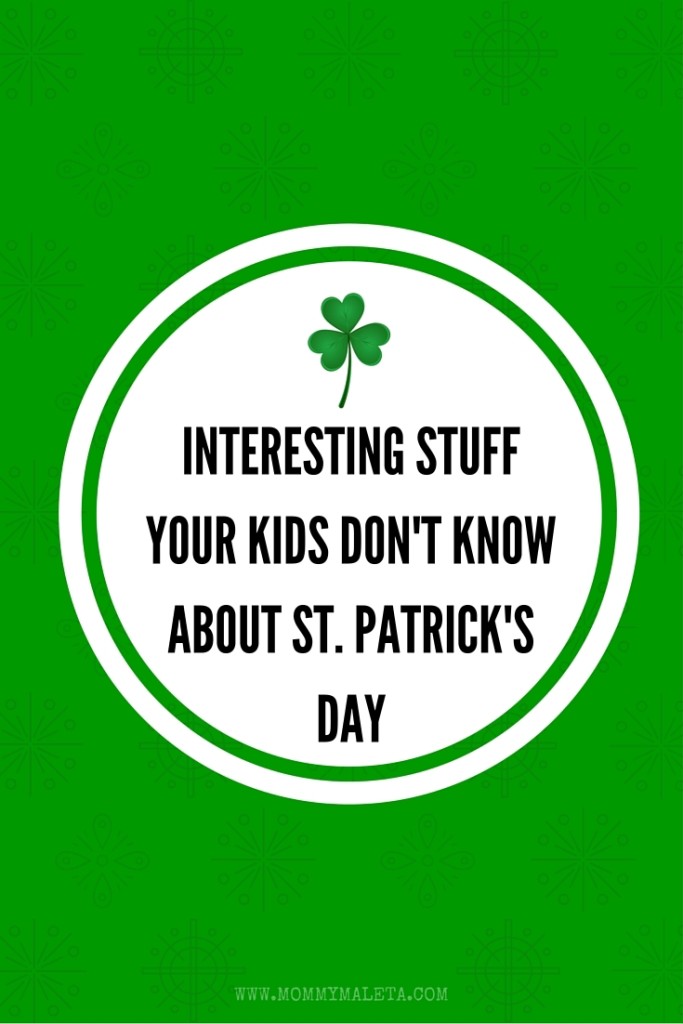 That's actually one of the reasons I started Mommy Maleta in the first place. It helps keep me accountable in teaching both my children and yours about world geography, foreign languages, cross-cultural missions and other topics that I think are important.
So today I would like to share a video about the history of St. Patrick's Day. It includes lots of interesting stuff your kids don't know about St. Patrick's Day. For example, did you know that Patrick was not St. Patrick's original name? Watch and find out more.
Then you and your kiddos can complete this printable quiz to see how much you remember from the video.
Interesting Stuff Your Kids Don't Know About St. Patrick's Day Printable Quiz
Here are ten questions plus an answer key based on the material presented in the video. Just download by clicking the button below. There's also graphic of the Ireland national flag below for kids to use as a guide for the flag coloring portion included on the printable.
Please note you will be automatically added to my email list when you download the quiz. But if you discover you don't want Mommy Maleta posts delivered directly to your inbox, it is easy to unsubscribe.
And here's that graphic of the Irish flag to use as a guide so kids can color their own on the printable…

I hope you and your kids have learned lots of interesting stuff about St. Patrick's Day in this post. What is an interesting fact you didn't know prior to watching the video and taking the quiz?