If it weren't for our upcoming move, I'd be absolutely glued to the TV for the next couple weeks starting Friday night! I love the Summer Games! I enjoy hearing inspiring stories behind the athletes. I cheer while watching 4 foot 8 inch gymnasts fly through the air. I also cherish the the moments when my kids knock me off the couch amidst their own excitement.
Disclosure: I received a complimentary activity pack for review purposes. All opinions are my own.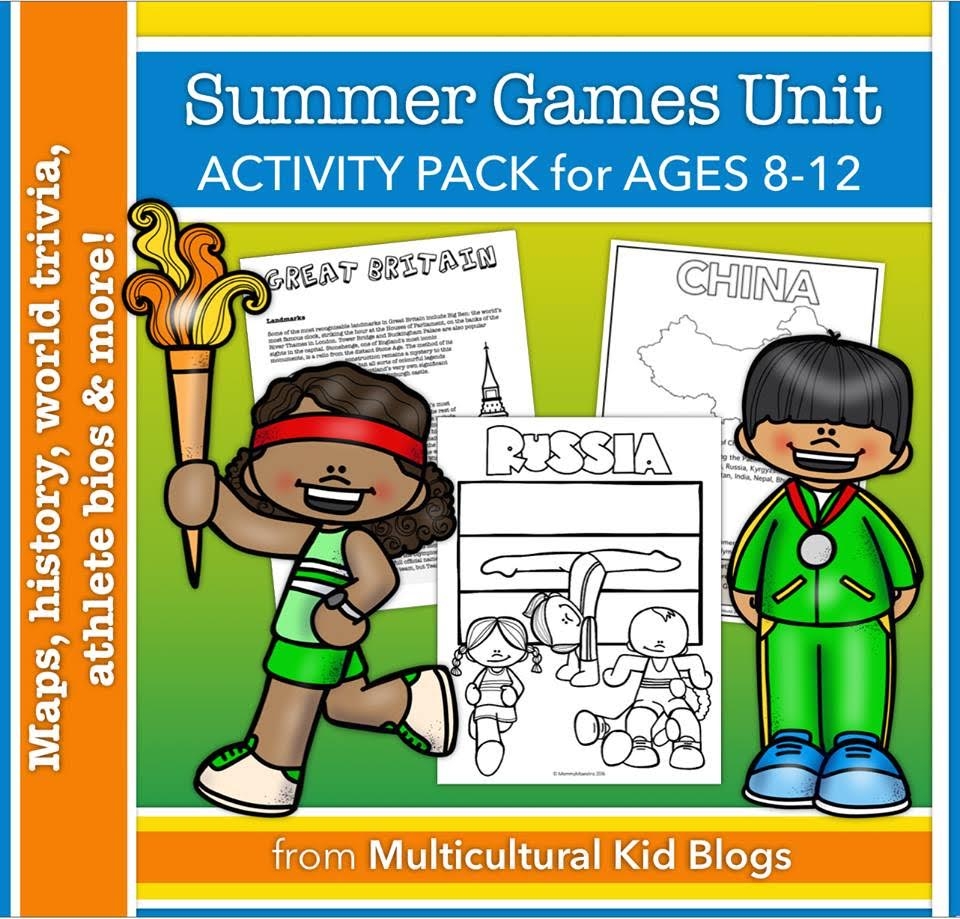 I also learned a lot about the history of the Olympics when I worked as a commentary systems analyst at the soccer venue in Athens, Georgia during the '96 Games. I saw the U.S. women's team win a gold medal and actually went to their victory party!
As if my Olympic fever wasn't hot enough, I discovered an awesome Summer Games Activity Pack that added fuel to the fire. Created by some amazing Multicultural Kid Bloggers, this 100+ page printable pack includes kids the following:
A History of the Games

List of Summer Sports

Medal Tracking Sheet

World Maps

Meet the Host City & Country

Meet Most Medaled Countries & Athletes
With all of these wonderful features, tell me…
Who Else Wants A Summer Games Activity Pack?
You can get yours over at Multicultural Kid Blogs. It will be such a helpful tool to teach your kids world geography, and I'll tell you why. Your kids will be making connections! They'll be learning what country flags look like, what the landmarks in Brazil are, and where countries around the world are located, because all this information will relate to an event they really care about!

There are definitely moments when I'd say, take your time before you make an $8.00 purchase. But this is not one of them! This is when I say, the Summer Games only happen every 4 years, someone else did a massive amount of work to put this resource together, so JUMP on this opportunity to teach your kids about world geography, history, and more while they're excited about it!