Welcome to another edition of Compassion Sundays at Mommy Maleta. Over the past several weeks I have been interviewing Compassion International sponsors. Compassion International is an organization committed to releasing children from poverty in Jesus' name.
Today we are going to meet Hannah who shares how sponsorship has impacted her life and the lives of 2 of the 11 children she sponsors! You'll also find out how many children she writes letters to!
Hannah, thanks so much for joining us today. Could you tell us when you began sponsoring children through Compassion International?
I sponsored my first child when I was 11 years old. My parents hosted a Compassion Sunday and I spotted a packet with a girl one year younger than me. I asked my parents if I could work for them to sponsor Shamim. Once I graduated high school and got a real job, I took over Shamim's sponsorship completely and added three more girls.
How and why did you decide to sponsor a child? Is there a specific story surrounding your decision to sponsor a child that you can share with us?
I grew up writing to our family's sponsored children, Margaret in Kenya and Aaron in the Philippines. It was always a dream to sponsor a child for myself and every since being very young, I have loved letter writing and missions! Sponsoring a child at age 11 was a way that I could be a part of God's mission field prior to being able to travel by myself.
Can you tell us the first name of the child you sponsored and where he or she is from?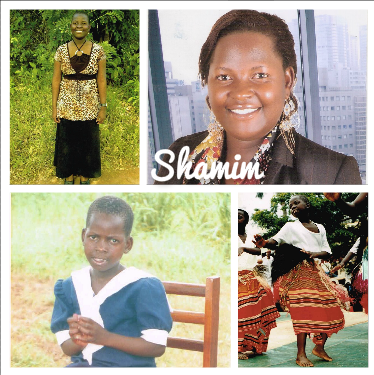 Shamim, the first child I sponsored, has now graduated Compassion's program! She is from Uganda and she is about to graduate college. She also started a ministry for disabled children in Uganda since she is deaf herself and wants to reach other children with disabilities. We now sponsor another girl from Uganda and her name is Cissy. Cissy lives close to Shamim and so Shamim visits Cissy when she has time!
Can you tell us a bit about your sponsored child? How old is he/she? What types of things does he/she like to do? Does he/she have a large family? Does he/she go to school?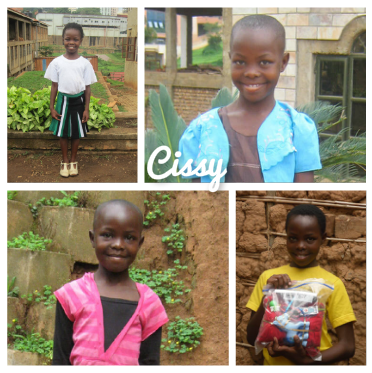 Cissy is 13-years-old. She lives with her parents and one little brother, Amos. Cissy attends school during the week and her Compassion project on Saturdays. Cissy is a very outgoing and friendly girl and has lots of favorite activities! She loves telling stories, singing, art and playing games with friends!
How can we pray for your sponsored child? Please share a few specific requests with us.
Cissy lives in a slum in Kampala. This means it is in a very poor and dangerous area. There is a lot of drug abuse and prostitution and young girls are typically married off early so that the parents no longer have the financial burden of supporting their daughter. Thankfully Cissy's parents are very loving and supportive of her being in school, but it is very hard for them to afford sending their kids to school and to buy food. Please pray for Cissy to have food to eat at home, for God to protect Cissy and her family, for Cissy and her brother Amos to do well in school, and for Cissy to grow in her love for God.
How has your sponsored child impacted your life?
I have always been passionate for missions and reaching people in Jesus' name. When I was younger and unable to travel alone, sponsoring Shamim was a way for me to be a missionary from home. When I was single, I was able to visit a few countries and I held Bible studies in my home in the USA when I was teaching as a math professor. But now I am a mom with young kids and I don't travel much anymore and I took a break from teaching math.
So my husband and I sponsored 9 more children and I write to over 30 other children. I love letter writing and this is a door that God has opened to allow me to disciple many children and to be involved with missions. If you have a heart for missions but feel that you are not able to travel, and if you enjoy letter writing, consider sponsoring or corresponding with a child through Compassion!
Hannah, thank you so much for sharing part of your sponsorship story with us today. I just love to see how God has matched up beautiful children around the world with such caring sponsors. Now, I'd like to find out a little bit more about you…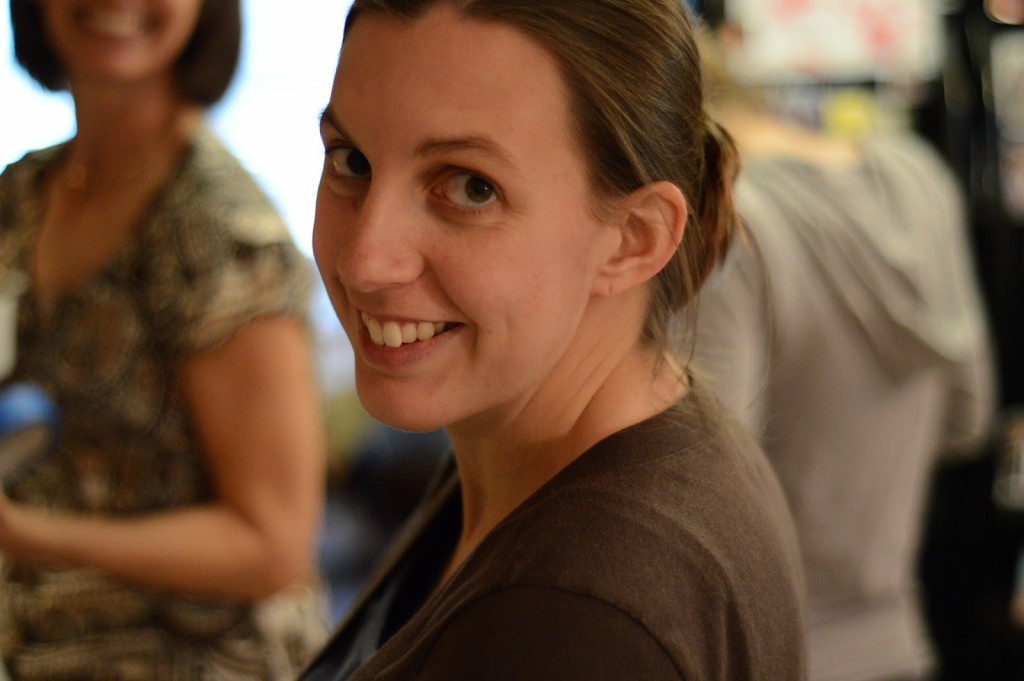 Hannah is a long time Compassion sponsor and advocate. In addition to being a wife and mother, she is a part-time math professor and loves to read. Hannah writes about her sponsorship journey at http://forshamim.blogspot.com
This will be the last post in this child sponsorship series, but I look forward to sharing more Compassion Sunday posts in the near future about how God is at work in other parts of the world. If you would like to read the other posts in this series you can check them out here:
Compassion Sunday Week 1
Compassion Sunday Week 2
Compassion Sunday Week 3
Compassion Sunday Week 4
Compassion Sunday Week 5
This post is linked up over at… Smart Schoolhouse , Sincerely Paula , With A Blast ,Cornerstone Confessions , Social Media Saturdays , Laugh & Learn Link Up , Castleview Academy, Education Possible , All Things With Purpose , Creative Kids Culture Blog Hop, Bowl Full Of Lemons, Jennifer Dawn, Strangers & Pilgrims On Earth , Mom Resource