Let me be the thousandth person to wish you a Happy New Year! I really do want you to have a Happy New Year, but I personally get a little overwhelmed with all the resolution hype. Do you?
I'm still working on my goal from last year which is…
TEACHING MY KIDS SPANISH!
It's more of a journey than a goal. I'm also going to Nicaragua in 13 days with my daughter and an awesome team to deliver backpacks and school supplies to children in villages! I'll be writing more on that soon…
In the mean time I want to give you a couple freebie printable lists in Spanish that I created in honor of our family's language learning journey and this upcoming trip to Nica.
Freebie Printable Lists In Spanish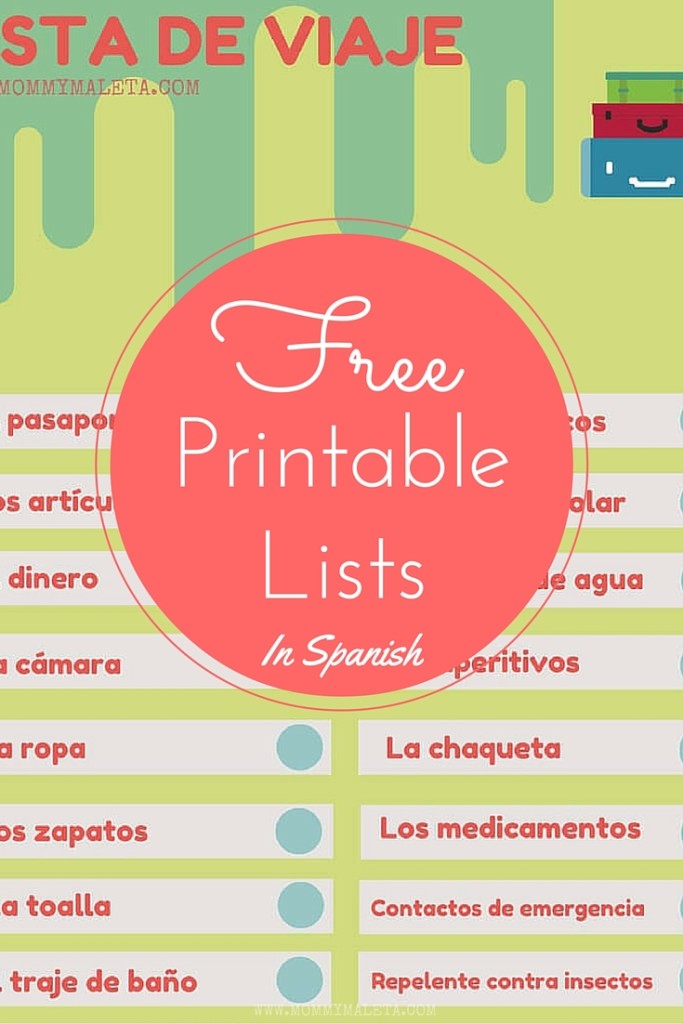 Freebie Printable Chore Chart Pack
The first printable is a chore chart. I made one Spanish version with a list of common household chores already filled in for you. (see link at the bottom of this post if you need help translating it) Then I made a second version which is blank so you can fill it in on your own.
Or if you are a teacher, have your students make their own personal chore charts! You could even give students a couple of charts to practice different verb conjugations. For example…
A past tense chore chart could list chores they've already completed. (not likely)
OR
A future tense chore chart could lists jobs they plan to complete someday. (yeah that's probably more like it)
Here's a peek at the blank chore chart.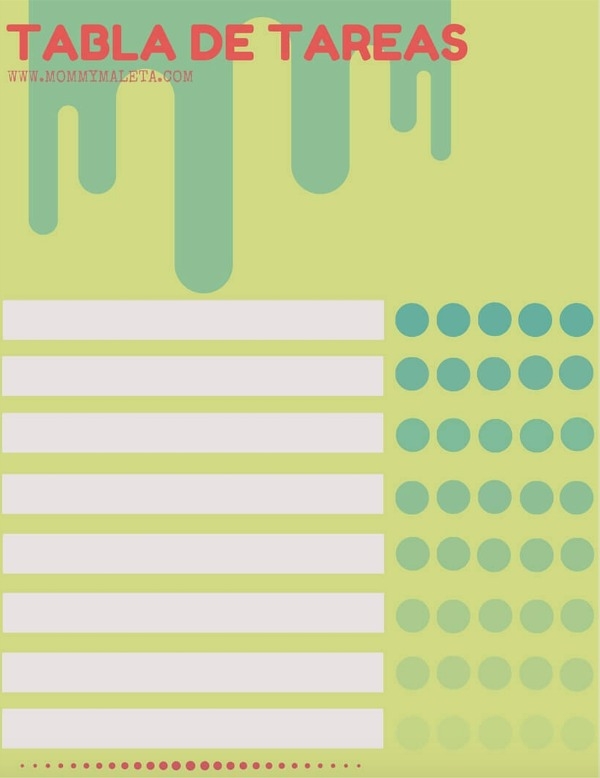 You can download both versions below. Please note, you will be added to my subscriber list upon downloading. (You can always unsubscribe with a quick click of a button if exploring the world one suitcase at a time is not for you)
Freebie Printable Packing List
The second printable is a packing list. It's a fun list to remind you of some packing essentials for your next adventure! I'll let you take a peek at this list too.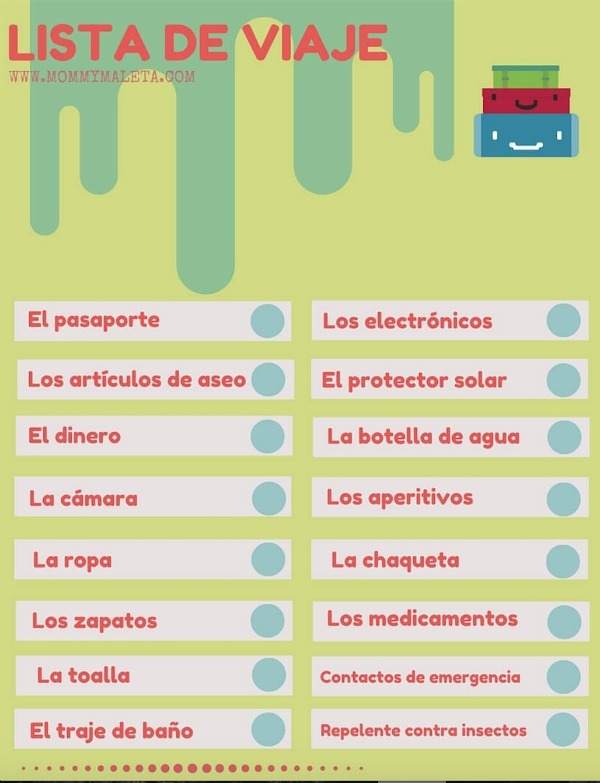 You can download the packing list below.
Need Help Translating The Printables?
If you need help translating any of the items on these lists, I've got a fun exercise for you. Just head over to this translation link. Type in the word you want to translate and…BAM! The website will translate it. Plus you can hear what the word sounds like pronounced in Spanish by clicking the little audio icon. It's a great way to learn new vocabulary!
If you like these printables give me a shout out in the comment section to let me know. That way I'll know if I should keep more of these freebie printable lists in Spanish coming your way!