I am not used to seeing the leaves change colors when it is 90 degrees outside. That's what was happening last week, however, in NE Ohio. So even though I was still wearing shorts and a tank top, the leaves were telling me to start looking for fall songs and books in Spanish for kids, so I could share them with you.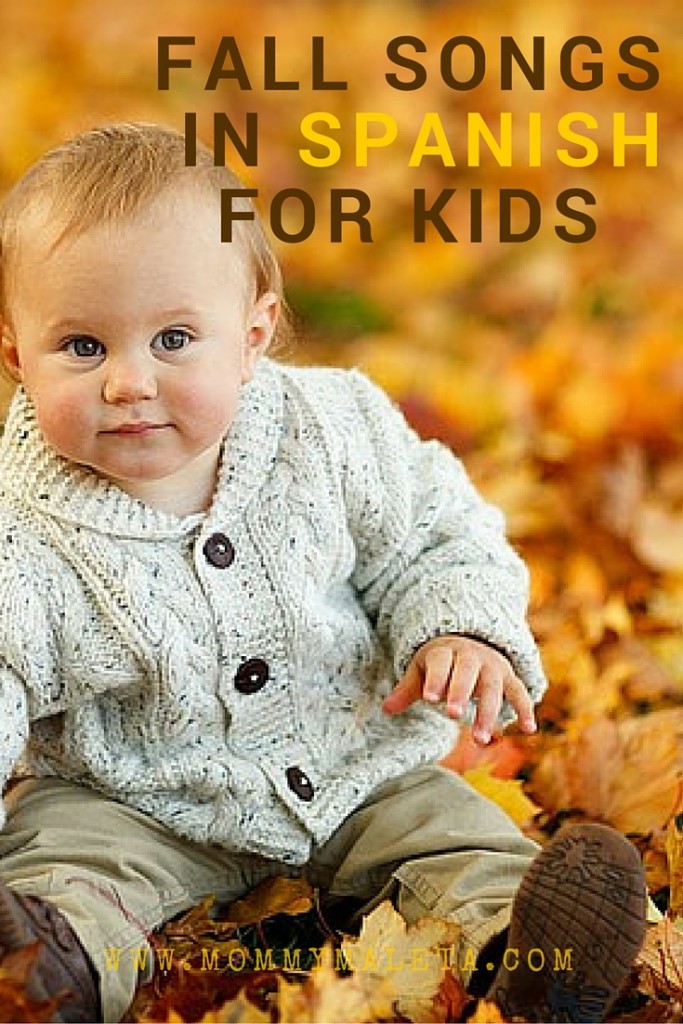 These resources will also be fun for the preschool Spanish class I started teaching on Friday mornings. Here's a little shout out to the cute little munchkins who did such a great job with the alfabeto this past Friday. You guys will be speaking Spanish in no time!
I already mentioned that the leaves are changing colors. So let's start out with a song called Hojas (Leaves) that teaches kids the names of various colors in Spanish when leaves fall from a tree.
Next, little ones can learn to count in Spanish by keeping track of how many leaves fall off the tree with Las Hojas Del Árbol (The Tree Leaves).
The vocabulary in the song El Viento de Otoño (The Fall Wind) is more advanced, but kids can listen for the colors of the leaves that are mentioned while they watch people rake them into piles.
This final video is longer than the others and includes the most advanced vocabulary of them all. It's actually not even a song. It's a fun little adventure story of two children who go exploring on a fall day, set to The Four Seasons by Vivaldi. It is worth watching just to hear the soothing Spanish voice of the narrator Eva Alonso.
I found a few fall themed books in Spanish to share with you as well. Check to see if they're available at your local library or use the Amazon links* to purchase. Reading them will be a fun way to reinforce some of the new vocabulary words you learned in the songs!
*These are affiliate links which help support Mommy Maleta at no additional cost to you
1. Veo el otoño | I see fall
2. Soy Una Hoja | I'm A Leaf
3. El Primer Otoño De Clifford | Clifford's First Autumn
4. Annie Cultiva Manzanas | Apple Farmer Annie
Have you read any fall themed books in Spanish that are not listed here? Please help me expand my list by sharing them in the comment section!