Last week I shared 5 Free Videos to teach your kids Spanish. Three of those videos featured songs that teach children the months and days of the week in Spanish. This week I have a special mini lesson to share with you that will reinforce what your kids learned from those videos.
Free Mini Lesson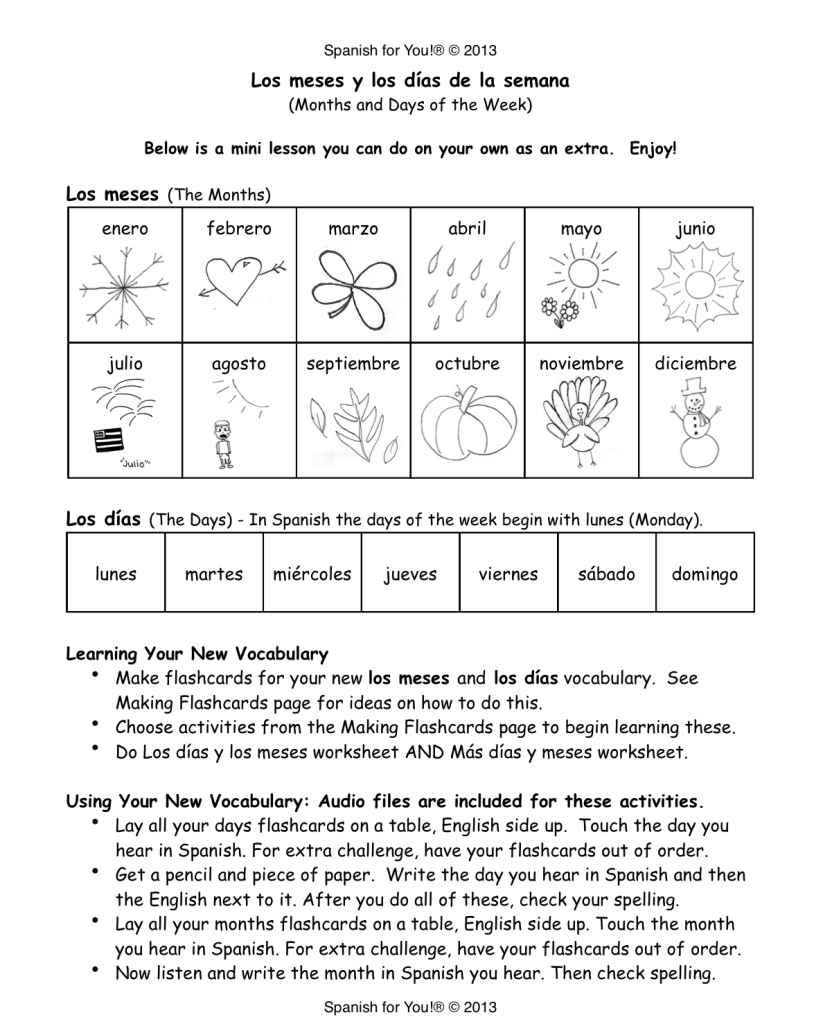 This free, months and days of the week mini lesson, was created by Spanish teacher and author Debbie Arnett. Debbie is the developer of a curriculum series called Spanish for You. You can download both the printable lesson and the audio below, so your children can hear how the Spanish words are pronounced.
Printable Lesson
Audio Download
Spanish For You Curriculum
I began using Debbie's Mi Vida textbook* with my daughters in the spring. I really like the variety in the program. Each lesson has a clear grammar and vocabulary focus. My children learn the material by completing worksheets, playing games, and by listening to audio recordings by a native speaker.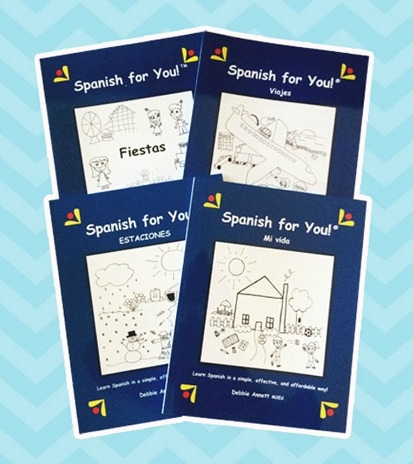 We have not completed the book yet, but both my daughters and I have already grown to love the flashcard games and activities. Debbie's curriculum includes an extensive list of ways that children can use the flashcards that logically progress from simple word recognition activities to more difficult games that use the vocabulary within a sentence structure.
I hope you enjoy learning the months and days of the week in Spanish. I look forward to featuring more of Debbie's, Spanish for You, mini lessons and worksheets in the future. Be sure to check out the Spanish For You website and consider using this comprehensive curriculum to teach your children. You do not need to speak Spanish to use it. The program is simple, effective, and affordable.
*Disclosure: I received a complimentary copy of the Mi Vida curriculum for review purposes. All opinions about this curriculum are my own.
For more Spanish fun, games, and resources follow my Spanish For Kids Pinterest Board!
Follow Mommy Maleta's board Spanish for Kids on Pinterest.