If you're a regular reader at Mommy Maleta you know that I love languages! My language learning journey began with junior high Spanish and isn't over yet! I categorize myself as rusty fluent. I'm always on the lookout to give you and your children opportunities to begin or continue your language learning journeys too. That's why I'm pumped about this massive Speekee – Spanish For Kids giveaway!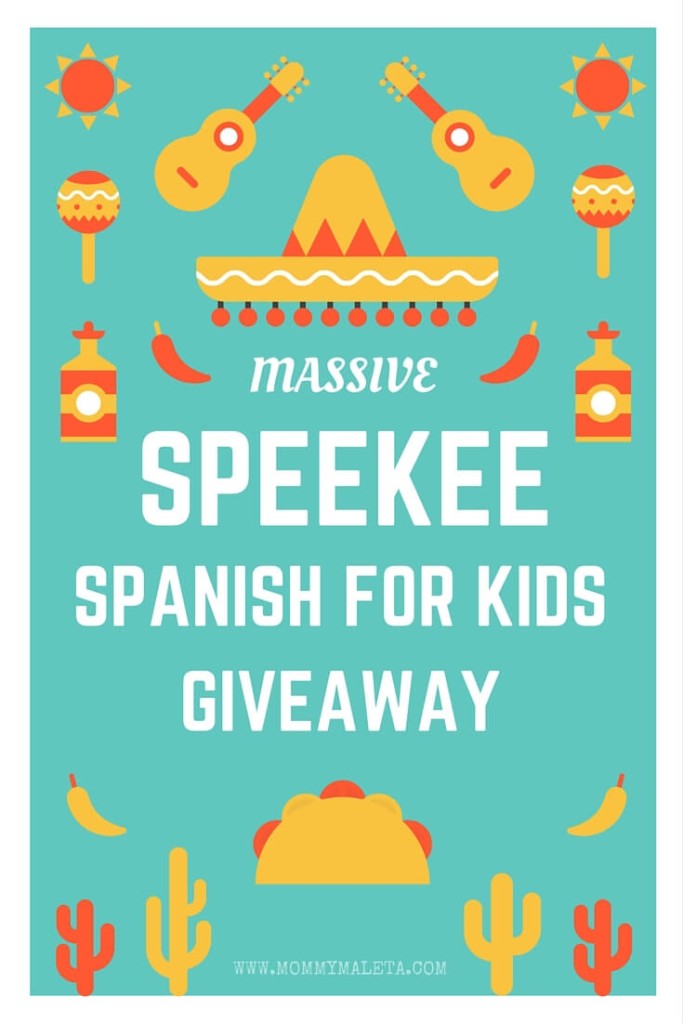 I have been teaching my kids Spanish using the Speekee Acclelerate program*. There are a couple of ways we can begin our lessons…
(*Disclosure: I received a complimentary 1 year subscription to the Speekee Accelerate program for review purposes. All opinions are my own.)
Two Ways To Access Lessons
Login directly to our online account and choose a lesson from the easy to navigate menu. There are 40 weeks of lessons and each week includes four lessons with video, suggested activities, and often times printables.
OR
Open my weekly email from Speekee that outlines the lessons for the week. Users can click the links provided in the emails to access everything they need for the lesson. The great part about this feature is that the email reminds busy moms about the lessons.
Either way we access the lessons, the instructions are clear and easy to follow.
Want To See A Lesson In Action?
In the photos below you'll see my girls working on days 2 and 3 of the Week 5 Color Lesson.
For the "Day 2 lesson", the girls watched the video about mixing colors on a paint palette and then completed the corresponding worksheet. They circled two colors listed on the worksheet, and then wrote down the rest of the colors of the remaining blocks.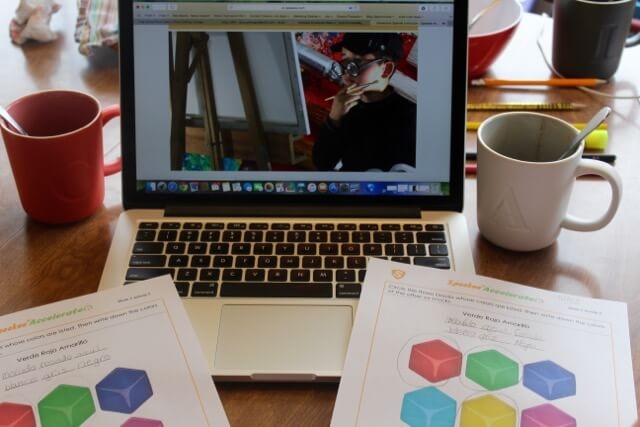 For the "Day 3 lesson", the girls completed color by number butterflies. The girls read the colors that were written in Spanish, recalled their meaning, and then colored their butterflies appropriately.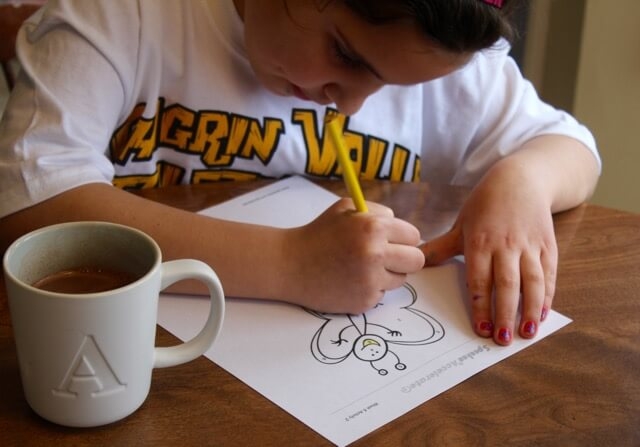 I loved the end result!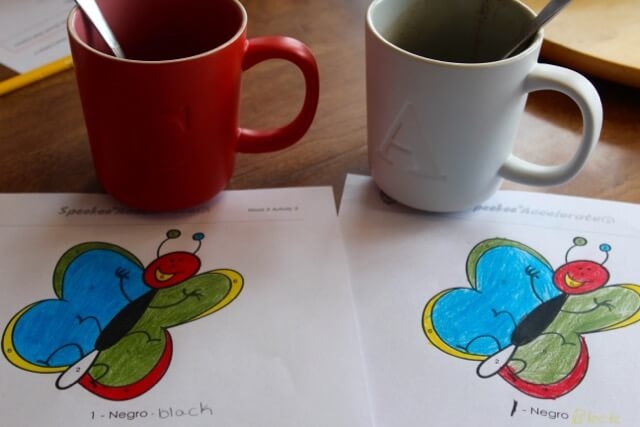 My Favorite Speekee – Spanish For Kids Features
My kids have been enjoying their Speekee – Spanish For Kids lessons. I even heard one of my daughters remark, "I understood everything they said in the video!" That mark of success really encouraged me.
Before you get a chance to enter to win your own 1 year subscription, here are some other features I really like about the program.
Easy To Follow Lesson Plans
Immersion Approach – videos are entirely in Spanish but children can understand content because of the context. For example if the word "rojo" (Spanish for red) is presented, the color red is shown in the video.
Native Accent – the actors in the videos are children with native Castilian (from Spain) accents.
Extension Activities – many of the lessons include supplemental ideas to reinforce concepts introduced in the daily lesson.
Will Learning Spanish Really Benefit My Child?
YES!!! Some of the best experiences in my life have included making friendships with Spanish speakers. And did you know more people speak Spanish than English?
414 million people speak Spanish on our planet compared with 335 million who speak English! (WOW) In this increasingly globalized world, knowledge of Spanish is becoming more and more vital.
When Should My Kids Learn A Second Language?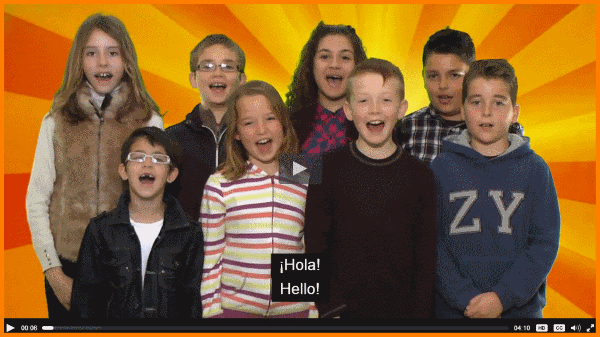 NOW! OK, I'll give you at least a couple of minutes to absorb all of this. But really it is important early on  because children's brains are programmed to acquire languages. Your child hears, sees the language used in context, and absorbs new words and phrases like a sponge. They don't hesitate to learn and they easily adopt a Spanish accent.
Ready To Enter The Massive Giveaway?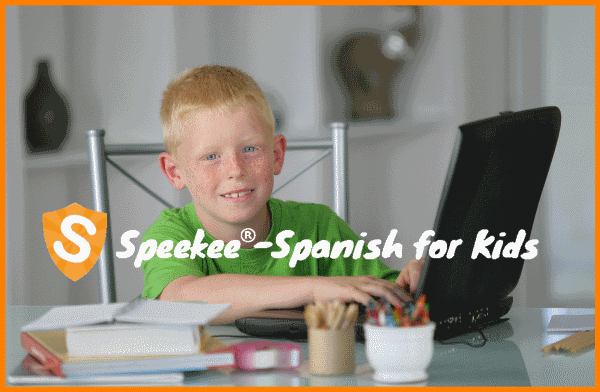 Here's what you'll get…
1 Winner receives a full year subscription
Up to 100 Winners receive a free-month subscription
Just enter your name and email address in the entry form below. The giveaway opens on 
March 15th
 and closes on 
March 25th
. Good luck!!