I have lots of goodies to share with you this week. Let's kick it off with a 10 day easy to follow Spanish Christmas course from Spanish For You. My girls and I have been having lots of fun with this. We've been learning…
Christmas Vocabulary
We've been using the printable set of flashcards included in the course to play Memory and other games. Our Christmas decorations have also taken on a bilingual look this year with their new flashcard labels. They're helping us learn the following words…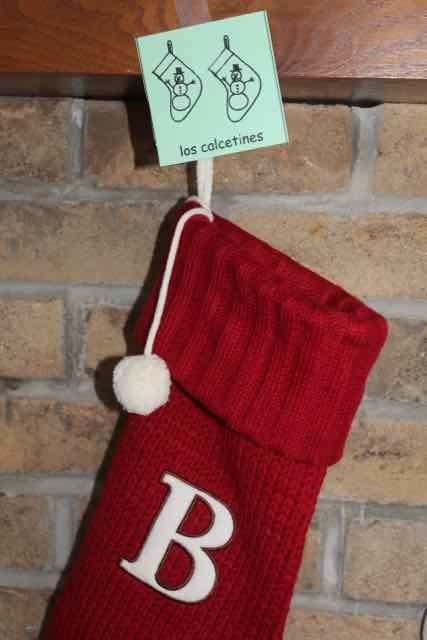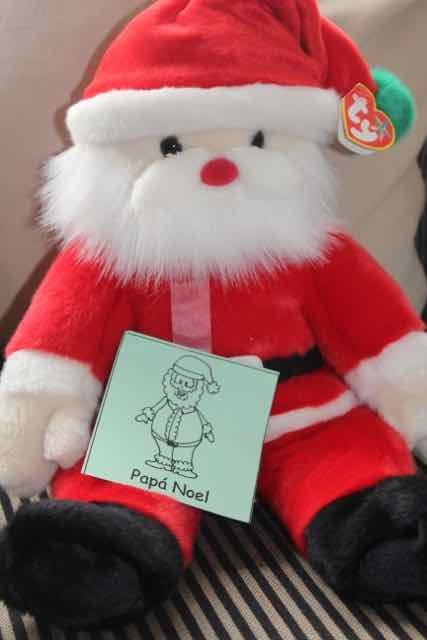 Commands
Next, we're making some of our own flashcards, completing worksheets, and playing games to learn Christmas themed commands including…
canta = sing
regala = give a gift
envuelve = wrap
Verbs
Halfway through the course, which is day 5, we will be learning verbs which reinforce the commands that were just presented. This is awesome, because since the words are already familiar, we can focus on looking at conjugation patterns. For example…n
I'm not going to give away anymore, but let me tell you, there are plenty of fun games, worksheets, flashcards, verb cards, and more to keep both kids and parents engaged in these lessons. This course is the perfect length for completing over Christmas break.
To purchase the course and get all of this…
29 page easy-to-follow lesson 

variety of fun and easy activities

vocabulary and verb cards

AUDIO of entire lesson

self-checking worksheets

word search

game boards

and more!
…head on over to Debbie's Spanish For You site by clicking the link below.
Spanish For You! Christmas Lesson
You'll also find some bonus material including these adorable gift tags.
After your kids get a taste of Spanish with this Christmas course, don't stop!! Kick off the New Year and continue the Spanish momentum with Debbie's Conversaciones themed home use package.
As a bonus, she's offering Mommy Maleta readers a $10 discount off this package. The coupon codes coordinate with the grade levels offered as follows:
MMCONV34
MMCONV56
MMCONV78
MMCONV38
And can I just share one more thing with you? Learning Spanish has been one of the greatest joys of my life. It started out as a junior high class I barely understood and eventually transformed my life. I have traveled the world, made countless, priceless friendships with Spanish speakers, and even adopted a child partly because I speak Spanish.
It did not happen overnight. It has been a journey. But the journey can begin with a ten day, easy to follow Spanish course.
Disclosure: I received a complimentary Spanish For You! Christmas course for review purposes. All opinions are my own.