Who else would like to visit fascinating places and make new friends? While we can't always hop on an airplane to make this happen, we can always open a book. That is why I heartily recommend cracking open the pages of ¡HOLA! Let's Learn Spanish: Visit New Places and Make New Friends
.*
*Disclosure: This is a sponsored post that contains affiliate links at no additional cost to you.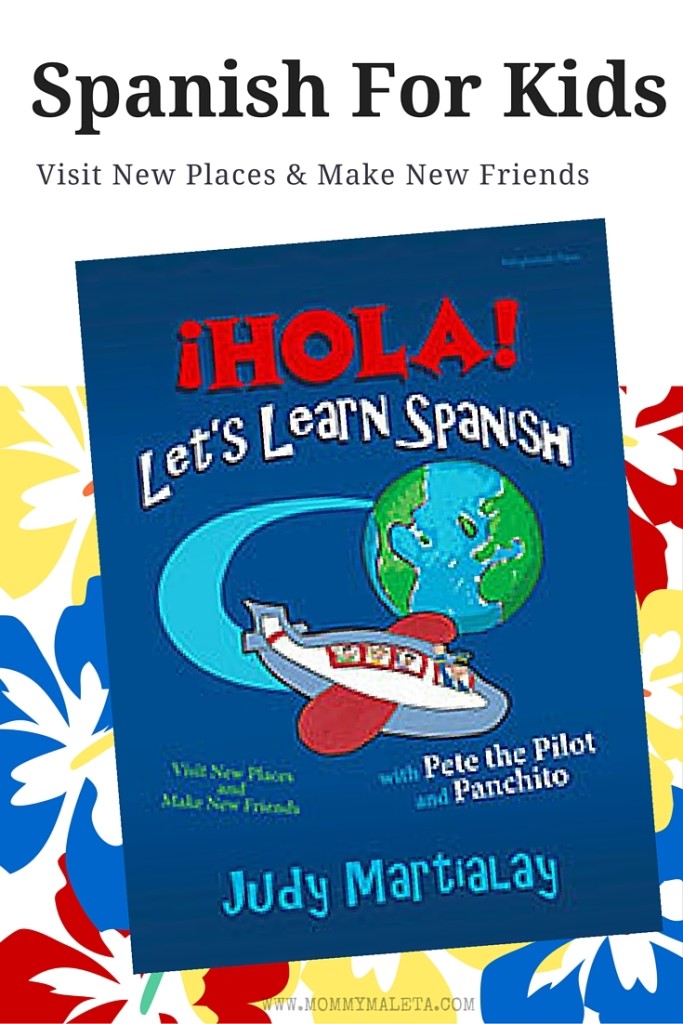 Review
¡Hola! Let's Learn Spanish by Judy Martialay is a beautifully written book that introduces children to Spanish. Kids ages 6-10 will enjoy reading the adventures of Panchito, a Mexican jumping bean, who teaches them about Mexican culture and introduces them to Spanish vocabulary.
A great feature is the audio version available online. Native speaker Maria Fernanda reads the Spanish text, so children can hear her beautiful pronunciation. Kids will also enjoy a skit, song, craft, treasure hunt, supermarket and daily expression activities.
Would you like to take a closer look at all the fun included in this 30 page adventure?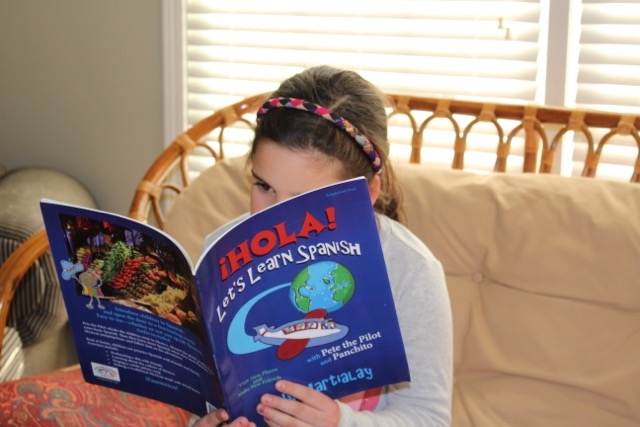 Contents
Meet Pete
Pilot Pete introduces kids to useful Spanish phrases so they are prepared to arrive in Mexico.
Discover Panchito
Children meet their tour guide who just happens to be a Mexican jumping bean named Panchito. This little friend guides children through a Mexican market and takes them to a party.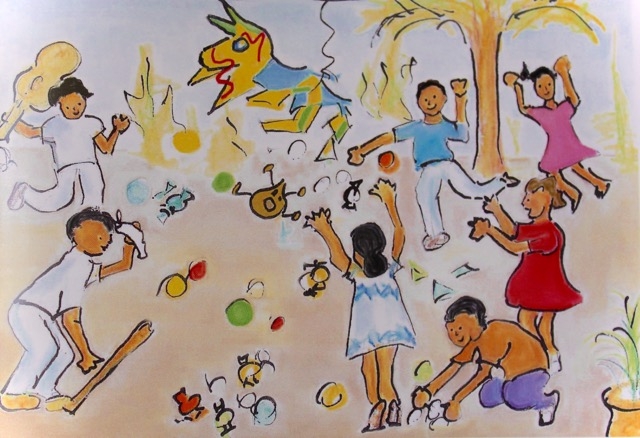 It's Your Turn
Kids practice their newly learned Spanish vocabulary with a skit.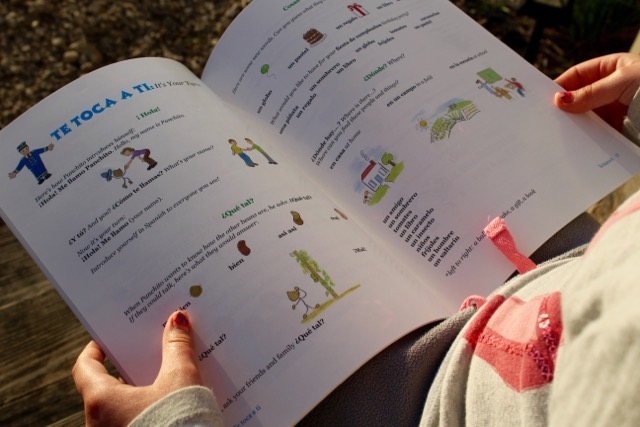 Culture Corner
It's time for tots to learn more about the people and places they saw during their trip and learn a song.
Make A Mask Craft
Follow the instructions and use the handy templates for making masks out of dried frijoles (beans)!
Vocabulary Review
A chapter by chapter summary of the words learned throughout the adventure.
Thumbs Up From Mommy Maleta
I give !Hola! Let's Learn Spanish a big thumbs up. This is a book that helps children visit fascinating places and make new friends by presenting language, culture, and characters. It is a kid friendly adventure that is perfectly suitable for non-native Spanish speakers. Your kids will thoroughly enjoy it.