My daughter and her friend are like little fairies exploring the woodlands today. I love how they've been collecting backyard treasures among the trees and nearly blooming daffodils. It sets the perfect stage to introduce this spring reading list that features garden adventures around the world!
**The links in this post are affiliate links and I will receive a small commission if you make a purchase after clicking on my link.
This list, created by child education expert Deb Chitwood for Little Passports, is divided into two age categories: 3-5 year old and 6-10 year olds.
As the world traveling Mommy Maleta, I love that the garden adventures explore the following countries and locations…
Countries & Locations Explored In Stories
South Africa
China
Giverny, France
Coastal Maine
England
Venture outside with your little explorers and enjoy some or all of this Spring Reading List: Garden Adventures around the World!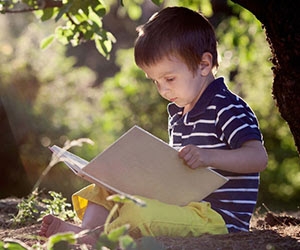 And if you missed Little Passports' last blog post on creating life long readers, you can view it here:
4 Tips for raising a life long reader
Wishing you the happiest of springs with this spring reading list… Enjoy!