Welcome back to Mommy Maleta. The past several weeks I have been posting resources to help children learn Spanish. I am excited to switch things up a bit this week and introduce you to website full of resources designed to teach children Russian. The site is called Russian Step by Step for Children.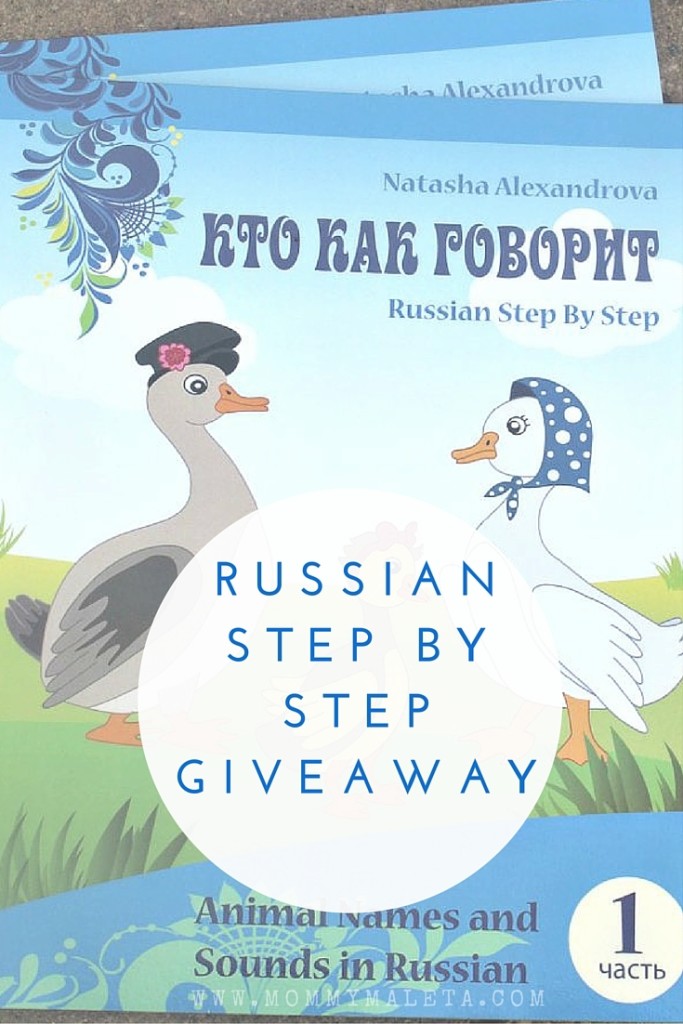 Do you remember Masha?
If you recall, we explored Russia here at Mommy Maleta a few months ago. During our exploration we learned about Russia in an interview with an 11 year old girl named Masha. Well today, I have the privilege to partner with Masha's Aunt Anna, who is a member of the creative Russian Step by Step team, to host a Russian Step by Step Book Collection Giveaway!
The collection includes four beautiful workbooks by Natasha Alexandrova titled as follows:
Video Clip of Animal Names and Sounds in Russia Part 1
In the youtube video below you can see a clip of children who are learning animal sounds in Russia with Part 1 of the Animal Names and Sounds workbook.
The Giveaway
OK, it's time for the giveaway! If you would like to win this wonderful book collection please enter the rafflecopter sweepstakes below. Please keep in mind there are a couple of rules.
Rules are as follows:
For shipping purposes winners must be U.S. residents
And though not required, I would love it if you would follow me on Pinterest, Twitter, or become a Mommy Maleta subscriber and get all my posts delivered directly to your inbox!
a Rafflecopter giveaway
If you know anyone teaching Russian to their children, be sure to let them know about this giveaway valued at over $30! These resources are designed especially for children. For more information and more youtube videos, explore the Russian Step by Step website!