My girls are way past the Dora The Explorer stage, but they're not ready to venture into Hunger Games territory yet either. And of course, I'd like them to learn something useful while they're reading. I wondered if there was some sort of adventurous, literary middle ground out there?
I didn't really know the answer to that question until I "met" Janelle Diller on Facebook this summer. Janelle is the author of the Pack-n-Go Girls Adventure series. I was intrigued by the series right away because each book takes place in a different country. But that didn't necessarily mean my girls would fall head over heals for a book that could be posing as a disguise for a geography lesson.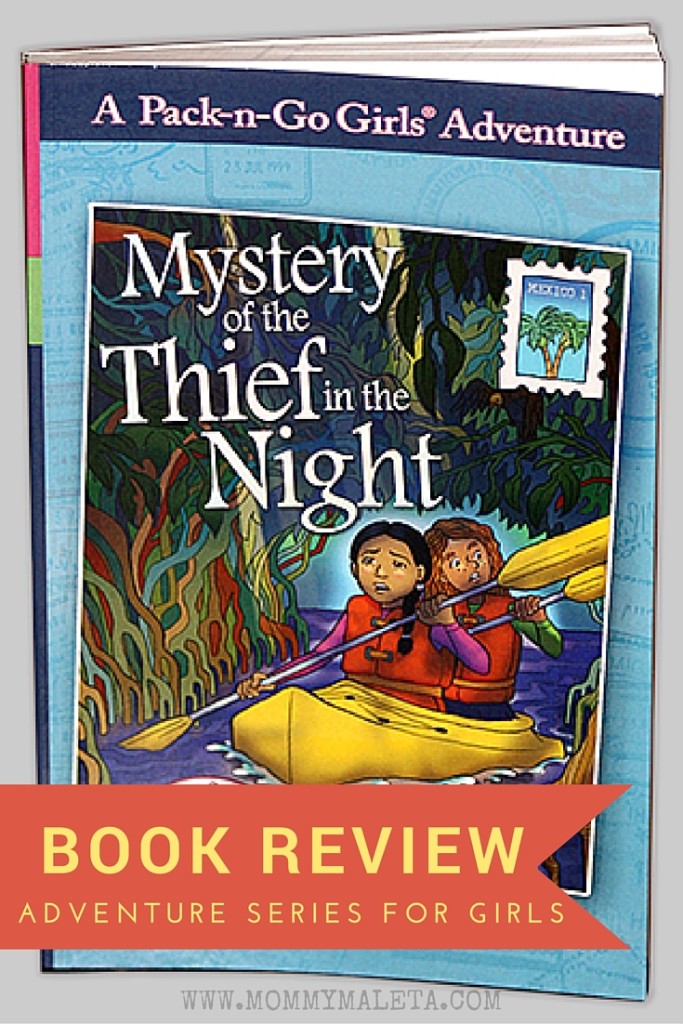 Thankfully, Izzy is a darling little character whom my girls liked instantly. They didn't even realize they were learning about Mexico, boat terminology, life on the sea, and new Spanish phrases. They were too busy enjoying Izzy's new friendship with Patti, wondering about Carlos' mysterious behavior, and unraveling clues about some missing items in the quaint port town Barra de Navidad.
The Verdict
The bottom line is Mystery of the Thief in the Night is an excellent book that is spot on for girls who are 6-9 years old. I'd even extend the age range a bit. My oldest daughter is actually 10 and she snatched up the book and read it before I even opened it.
I also enjoyed the travel section at the end of the book which preps girls for a real trip to Mexico. And yes, space for a packing list is included!
Join the Pack-n-Go girls on their adventures to Austria, Thailand, and Mexico. You can find out all about their travels at the Pack-n-Go girls website. Both paperback and e-book versions are available.
Disclaimer: I received a complimentary copy of Mystery of then Thief in the Night for review purposes. All opinions are my own.
What country would you explore first?