Are Mexican wedding cookies actually from Mexico? I discovered that the answer is a bit complicated. Apparently Mexican wedding cookies are, indeed, served at Mexican weddings. They do not, however, take the place of a wedding cake. They are usually one type of cookie, among others, featured at the dessert bar.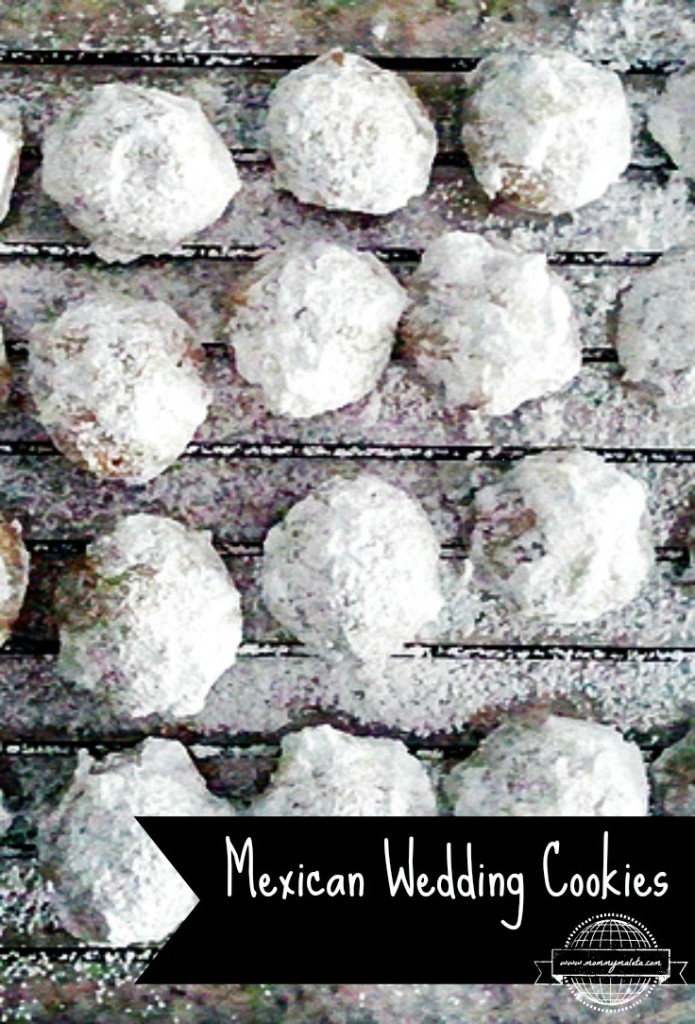 These cookies are not called Mexican wedding cookies in Mexico. That's the name they go by in the U.S. In Mexico, they are called biscochitos.
Now listen to this. The term Mexican wedding cookie emerged in the 1950's and began to appear in almost every basic baking cookbook. At the same time, the term Russian tea cake started disappearing from those same cookbooks.
Since the recipe for the cookies are virtually the same, historians think that the name Mexican wedding cookie was used to replace the term Russian tea cake because of the poor relations between the U.S. and Russia during that time period. This was known as the Cold War.
Wow! Is that crazy or what? Now, you have to remember that this is speculation. But still, it's pretty interesting.
There are actually cookies with very similar ingredients with different names from a variety of countries. Here's a brief rundown…

This is, by no means, an exhaustive cookie list. Leave a comment if you know of another name for this cookie that is not on the list. But enough of the cookie talk. Let's get to the good part. Making & eating these tasty little snowballs…
Ingredients:
1 cup butter, softened
1/2 cup powdered sugar
1 tsp vanilla
2 1/4 cup flour
3/4 cup finely chopped nuts or 1/2 almond meal (finely ground almonds – found at Trader Joe's)
1/4 tsp salt
additional powdered sugar
Instructions:
Preheat oven to 400°
Mix butter, 1/2 cup powdered sugar and vanilla in a large bowl with an electric beater.
Stir in flour, nuts and salt until dough holds together
Shape into 1 inch balls
Place about an inch apart on an ungreased  cookie sheet and pop those babies in the oven
Bake 10-12 minutes until set, but not brown
Cool slightly on wire rack
Roll warm cookies in powdered sugar
Cool on wire rack completely
Then roll in powdered sugar one more time
There are a couple of things I want to mention here. First of all, when I stirred in the flour, nuts and salt the dough never completely held together. It was still a bit crumbly, so I picked up the crumbly mixture and rolled them into little balls until they held together.
I also rolled the cookies into balls that were slightly larger than one inch in diameter. I ended up with about 2 dozen cookies. And if you want to make these cookies look extra special, place each one a mini cupcake liner. Enjoy!
This recipe was adapted from Ldylvbgr.
This post is linked up over at… Smart Schoolhouse , Sincerely Paula , With A Blast ,Cornerstone Confessions , Social Media Saturdays , Laugh & Learn Link Up , Crystal's Tiny Treasures , Education Possible , All Things With Purpose , Creative Kids Culture Blog Hop