I want to welcome a very special guest to Mommy Maleta today. Our guest is Marianna and she is originally from Venezuela. Marianna is a bilingual mama, former bilingual educator, lifetime language learner and founder of Bilingual Avenue.
Because we are currently exploring the country Venezuela at Mommy Maleta, Marianna is going to share a bit about what life is like in this South American country.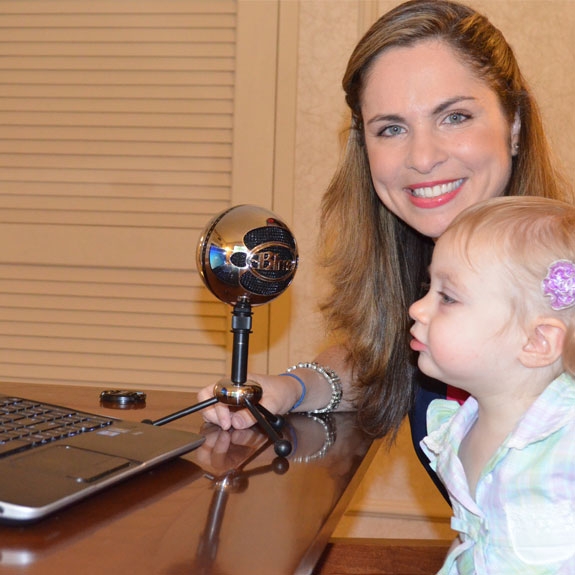 Q:  Thanks so much for agreeing to do this interview Marianna.  I'm sure our readers will be fascinated to learn about Venezuela.  First of all can you tell me what the capital of Venezuela is? How many people live in that city?  And where can I find Venezuela on a world map?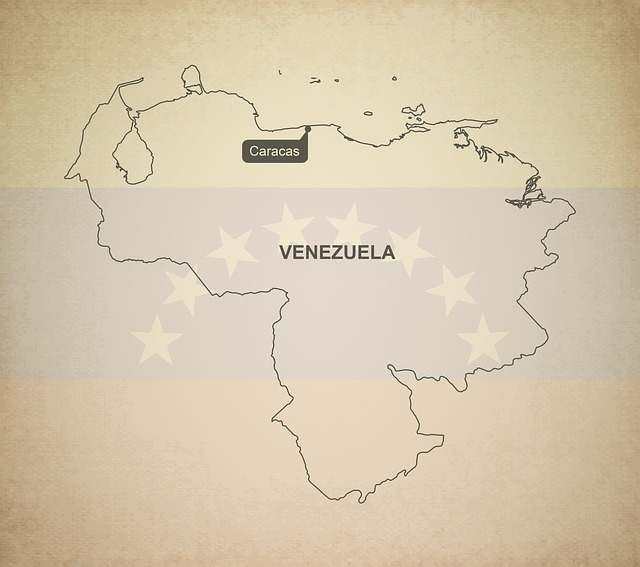 A:  The capital of Venezuela is officially called Santiago de León de Caracas although it is almost always referred to as just Caracas.  It is by far Venezuela's biggest city as it is home to almost 10% of the population with 3,273,863 inhabitants.  The country is located on the northern coast of South America and has a few neighboring countries, Colombia to the west, Brazil to the South and Guyana to the east.  Its northern neighbor is the Caribbean Sea.  
Q: Can you tell me a bit about your family and traditions? What are some Venezuelan traditions that are important to your family?
A: Given Venezuela's diversity there are many traditions celebrated throughout the country.  Here are just a few of them:  
Folkloric Dance – The national dance of Venezuela is the Joropo.  It has a unique sound and is a very lively.  It is usually performed in couples.  These musical arrangements typically include a cuatro, (a four string instrument similar to a guitar), maracas and a harp.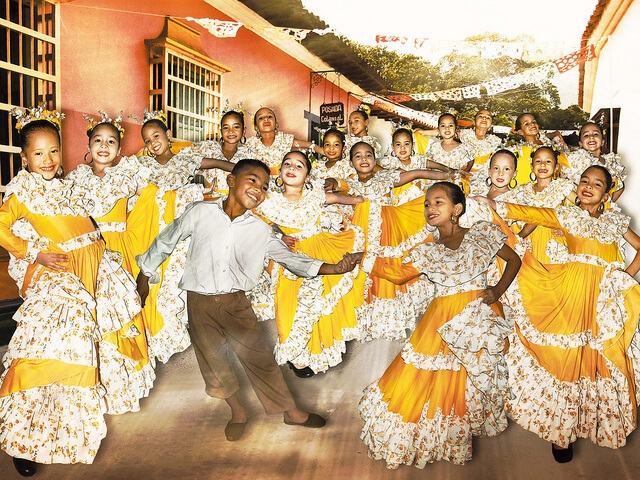 The Joropo 1 y 14 by Ivannel Romero via flickr
Christmas Time – Families come together on Noche Buena to eat Hallacas and Pan de Jamon.  They also listen to Gaitas which are typically only played during this time of year.  The Christmas celebration is concluded on January 6 which is known as the Day of the Reyes Magos.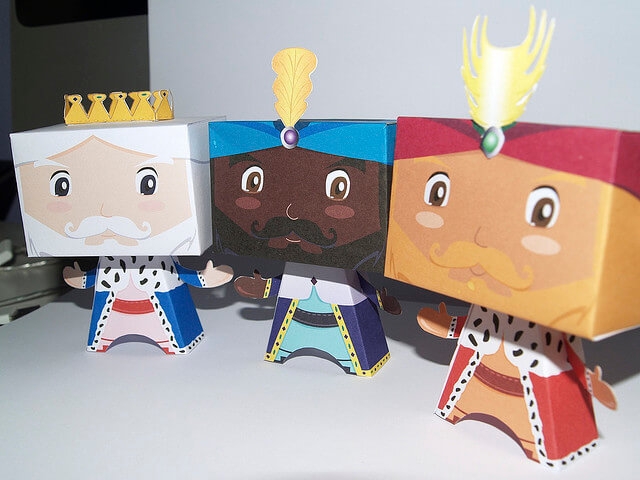 Serie papertoys Reyes Magos by Nerea Marta via flickr
Pastime – Baseball is the most popular sport in Venezuela which is rare for a South American country where soccer is usually the common sport.  It is believed that Baseball was introduced to Venezuela by American immigrants in the early 20th century who came to Venezuela to work in the nation's oil industry.  The most desired position to play is short stop and the most prestigious number to have on your jersey is the #13.
Carnaval – These festivities are celebrated before Lent.  Children typically dress up in costume typically the third week of February.  The celebration includes dance, music, water balloons, parades and family gatherings.  Some towns like El Callao include parades where participants are dressed in resemblance to a royal court including kings, queens, jesters, etc.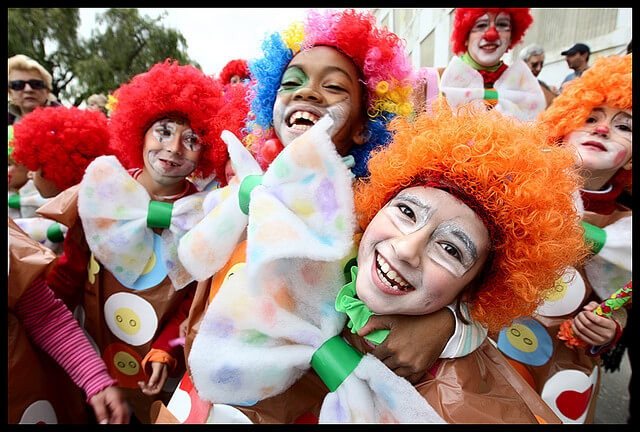 Carnaval by by maique martens via flickr
The Dancing Devils of Yare  – This is a religious tradition dating back 400 years and celebrated in San Francisco de Yare on Corpus Christi Day.  It is also recognized by NESCO as an Intagible Cultural Heritage of Humanity.  The tradition consists of men from Yare dressed up in red costumes and masks who then perform a ritual dance to local drum beats in the streets of the town. The devils wage a battle but ultimately surrended to the Eucharist.  One by one they fall to their knees in front of the towns Church where the priests proceeds to bless them.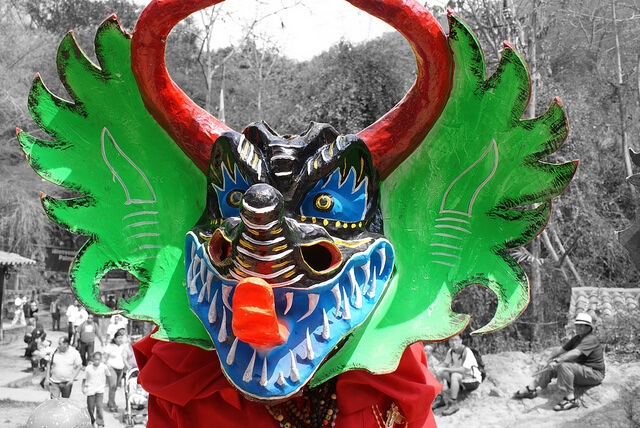 Diablo Danzante by Daniel via flickr
Q:  What language(s) is/are spoken is spoken in Venezuela?  Can you tell us the words for "Hello, how are you" in that language?
A:  The Venezuelan population has very diverse heritage roots.  Spanish is the most popular language spoken yet the constitution acknowledges more than thirty indigenous languages! Pemón, for example, is one of the most prominent indigenous languages in Venezuela. Portuguese is widely spoken in towns close to the Brazilian border.  There is also a large community of German descendants that speak a Germanic dialect unique to the region called Coloniero. There is also a large Lebanese diaspora in the country making Arab another widely used language.  Other languages represented in Venezuela include Italian and English
If you want to say "Hello, how are you?" in Pemon, all you have to do is say 'Waküperö."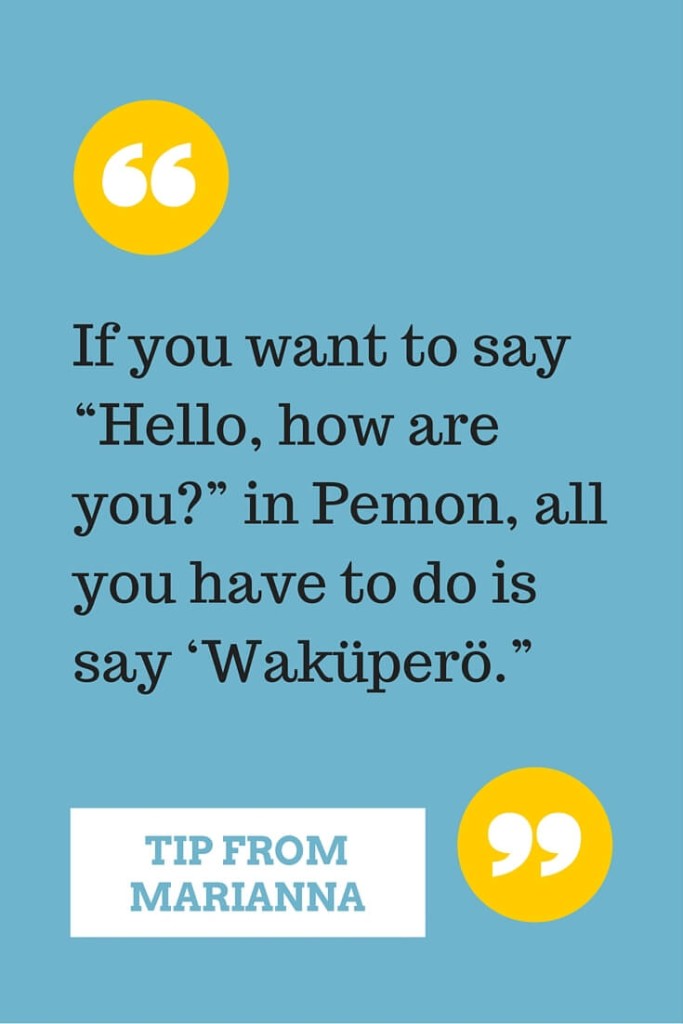 Q: What types of food are commonly eaten in Venezuela? What are some of your favorite Venezuelan foods?
A: By far the most popular thing to eat in Venezuela is an Arepa.  They are sort of like a cornmeal pocket that can be filled with just about anything including cheese, shredded beef, avocado, scrambled eggs, etc.  They are somewhat similar to Mexican Gorditas or Salvadoran Pupusas.  Most venezuelans eat an arepa every single day and some will even eat them for breakfast and dinner!  They are easy to make and taste great with any filling so they are a very flexible food option! Check out this video to see some arepa action.

During Christmas time, families get together to make Hallacas.  These are similar to tamales and are stuffed with beef, pork, chicken, raising, capers, olives, boiled eggs and then wrapped in cornmeal though.  The final product is then folded with plantain leaves tied with strings and boiled.  Hallacas are premade in large quantities and eaten throughout the month of December.  Preparing and eating hallacas is a fun family affair.

Hallacas con II by Alejandro Angel via flickr
Q:  Finally, what are some popular places to visit in Venezuela?  And where do you recommend our readers visit if they were to win a dream vacation to Venezuela?
A:  Venezuela is a beautiful country with stunning landscapes and home to wonderful tourist destinations. Some of my favorite places to visit include:
For the beach lover – Los Roques is an archipelago made up of 350 pristine islands, white sand, an unspoiled coral reef and clear water.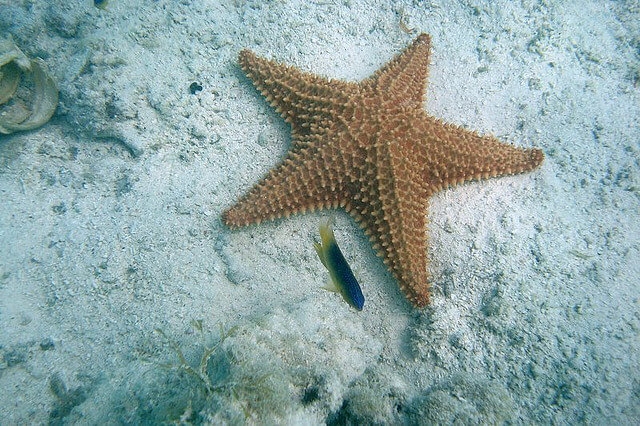 The fish and the star by Márcio Cabral de Moura via flickr
For those looking for colder climates – Pico Bolivar is the highest mountain in Venezuela and is covered with snow year round.  It is located in the Andes and is a very serene location.
For a unique experience – Medanos de Coro consists of massive sand dunes which are constantly changing in shape because of the strong winds in the area.    

Medanos de Coro by Carlos Adampol Galindo via flickr
For those interested in wildlife – Los Llanos is a tropical grassland plain that with many different species unique to the area including the distinctive Capybara.
For a taste of European influences – Colonia Tovar is considered the Germany of the Caribbean and is a quaint and preserved German town founded in 1843.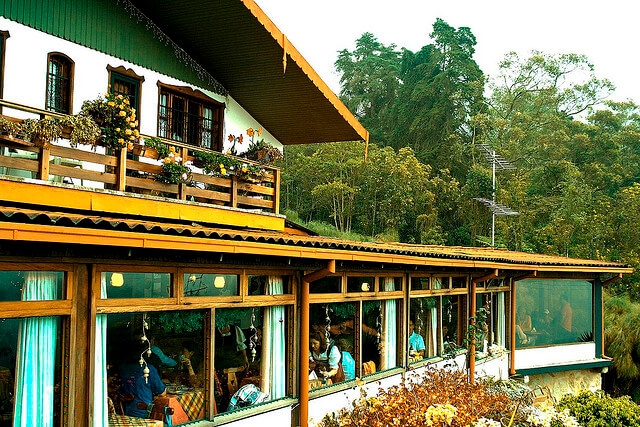 En la Alemania Tropical by Alex Lanz via flickr
For a dream vacation – Without a doubt, Angel Falls in Canaima is the winner! Angel Falls is the world's highest uninterrupted waterfall and is a UNESCO World Heritage Site. The power of the Falls is incredible and the 4 hour river trip that one must go on to get close to the falls is a once in lifetime experience as you navigate through some of the world's most impressive landscapes.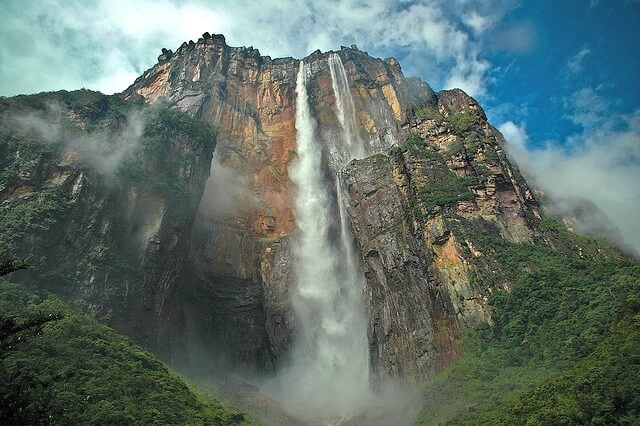 Angel Falls by ENT108 via flickr