Each month at Mommy Maleta we explore the world one suitcase at a time alphabetically. So our very first month we learned about Australia because it begins with the letter A. Next we learned about Brazil because it begins with the letter B. See what I mean? Great.
We spend 4 weeks exploring each feature country. The routine looks like this…
Week 1 – map, flag, country facts
Week 2 – interview
Week 3 – craft
Week 4 – recipe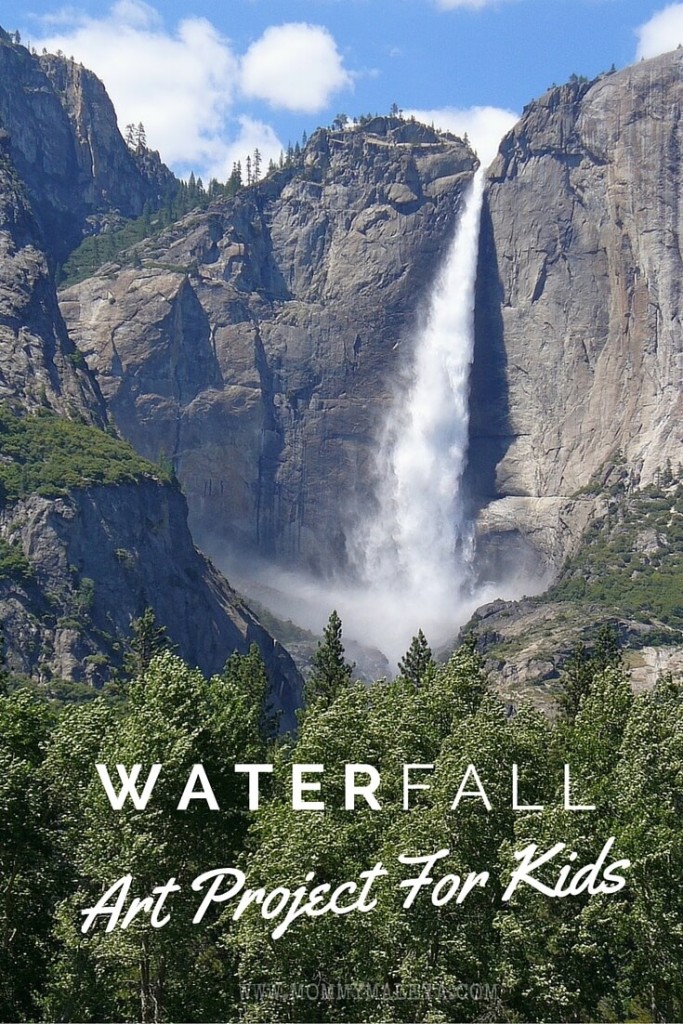 Recently, we unpacked our suitcases in Venezuela. We are currently on week three of our Venezuela series which means it is time for a craft. Today I'm going to show you how to make a waterfall art project for kids inspired by Angel Falls. It is the world's highest uninterrupted waterfall located in the Canaima National Park in Venezuela.
The Falls are named after the American pilot Jimmie Angel. In 1937 he damaged his plane when he tried to land near the Falls on a mountain called Auyán-tepui. Jimmie, his wife, and two others spent eleven days descending the mountain in search of help. Word of their adventure spread and the Falls were named after him.
In appreciation of this beautiful landmark and our explorations in Venezuela, I thought you might enjoy painting a waterfall. Today, however, I'm going to show you a painting method that does not use a paintbrush.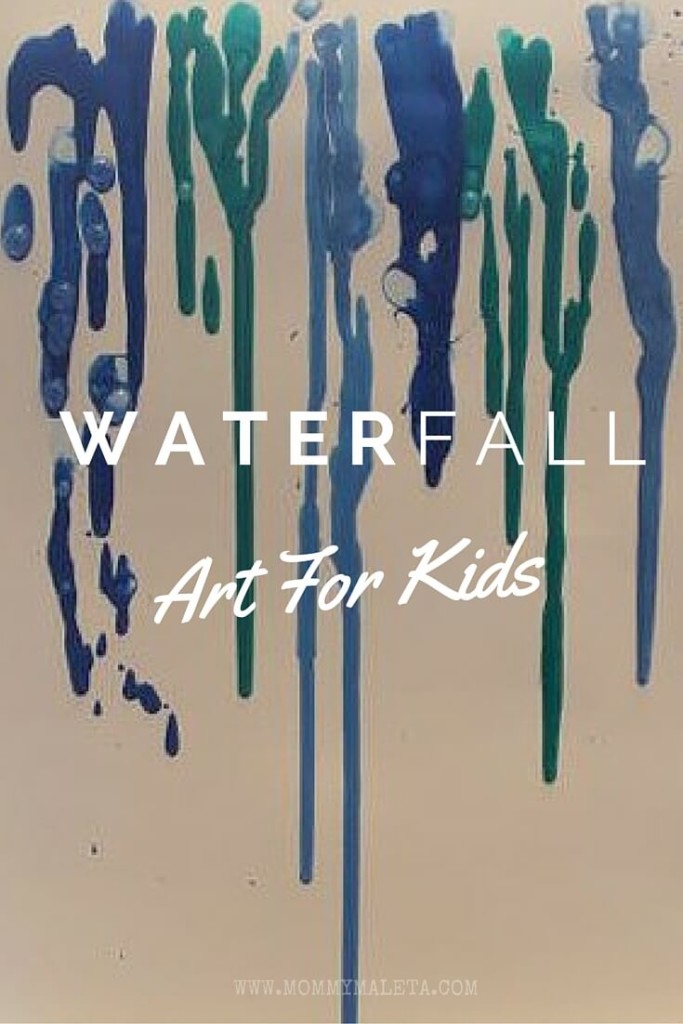 As mentioned in previous posts, my little guy has some developmental delays. He is currently in occupational therapy. So when I came across this great fine motor art activity over at teaching two and three year olds, I was inspired to use this process for our Venezuelan waterfall craft.
Rather than using paintbrushes, little hands use pipettes to suction paint and then release it onto paper. It's like painting with an eyedropper while getting a pincer grasp workout. And bonus! It's fun for kids of all ages (Mommy Maleta included).
Here's a breakdown of everything you need to know to paint your own waterfall.
Supplies
Piece of poster board or water color paper
Various shades of blue tempera paint
Baby jars or other small containers for paint
Pipettes
Newspaper
Easel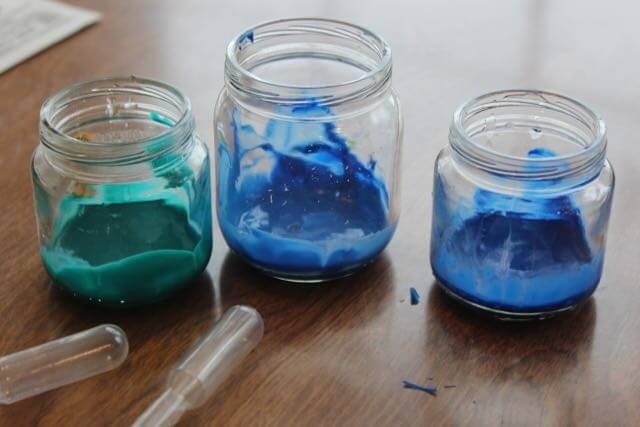 Instructions
Prepare your work surface by lining a table with newspaper or an old tablecloth
Set your poster board or water color paper on a stand or an easel
Fill baby food jars with various shades of blue tempera paint, then thin the paint by adding a bit of water to it
Suction paint into the pipette the same way you'd fill an eyedropper with liquid
Squirt the paint onto the top of your paper and let it drip down like a waterfall
Continue this process using different shades of blue paint until you have filled the paper
Allow the paper to dry
And there you have it. A pretty straight forward waterfall art project for kids that teaches world geography and strengthens pincer grasps. That's a pretty good combination if you ask me.
If you would like to discover other crafts inspired by our world travels at Mommy Maleta, be sure explore Mommy Maleta's best on Pinterest.
Follow Laura | Mommy Maleta's board Explore Mommy Maleta's Best on Pinterest.