Do you enjoy playing board games over the holidays? Playing a game of cards with a big turkey sandwich by my side is one of my favorite traditions. If the game goes long enough, it occasionally becomes necessary to squeeze in a piece of pie as well.
There are two factors which add to the fun of game playing over the holidays: time and people. When I was younger there was always a big chunk of time between the main meal and opening gifts that was perfect for playing games. And who better to play with than my cousins?
So this Christmas why not make a game you can give as a gift?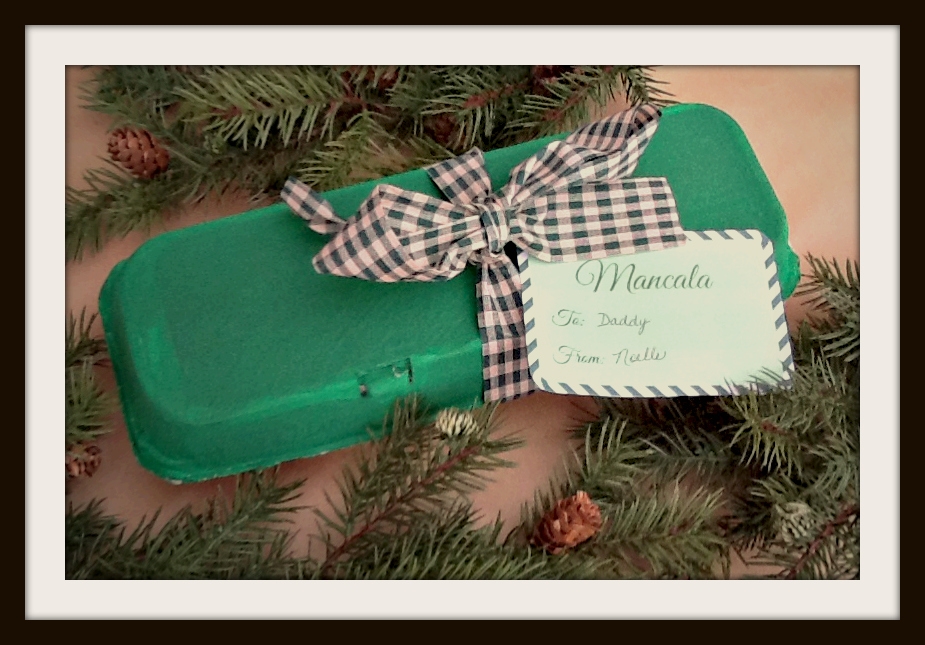 You can give your mom, dad, brother or Aunt Marge a popular Kenyan game called mancala. They'll be very impressed. Technically, mancala is a classification of hundreds of similar games that exist throughout Africa, the West Indies, India and Arabia. For the sake of simplicity, however, we'll just stick to calling this ancient, brain boosting game, mancala.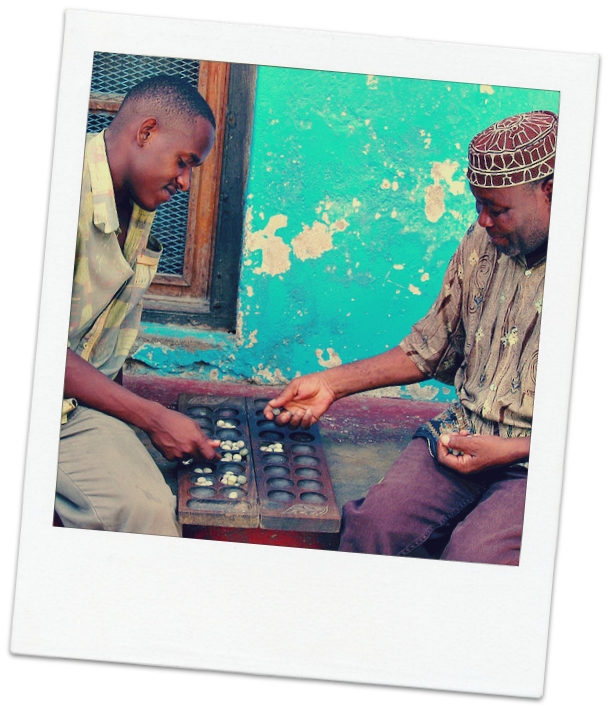 There are a lot of different materials used to make mancala boards. Some are carved out of wood, while others are dug into the sand or rocks. The counting pieces vary quite a bit too. Marbles, rocks, shells, beans and glass beads can all be used. Just take a look at these game boards!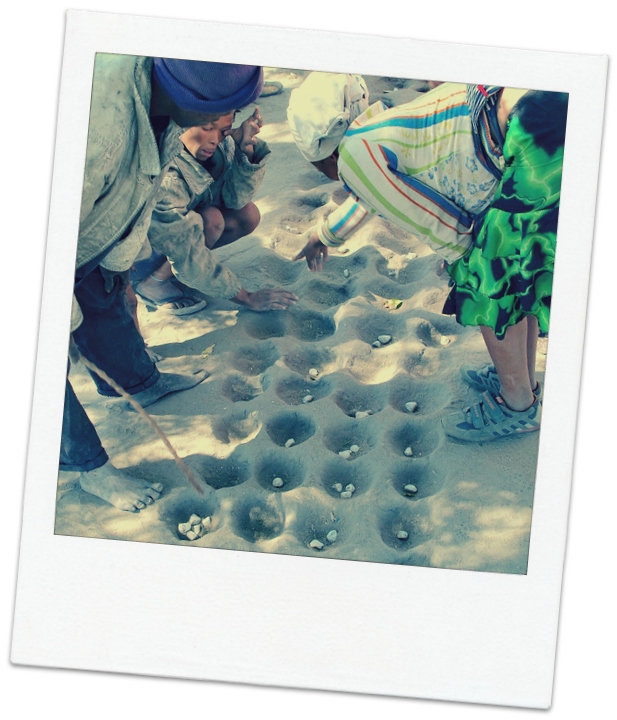 This one is actually a giant mancala game board! Gorgeous, but tough to wrap.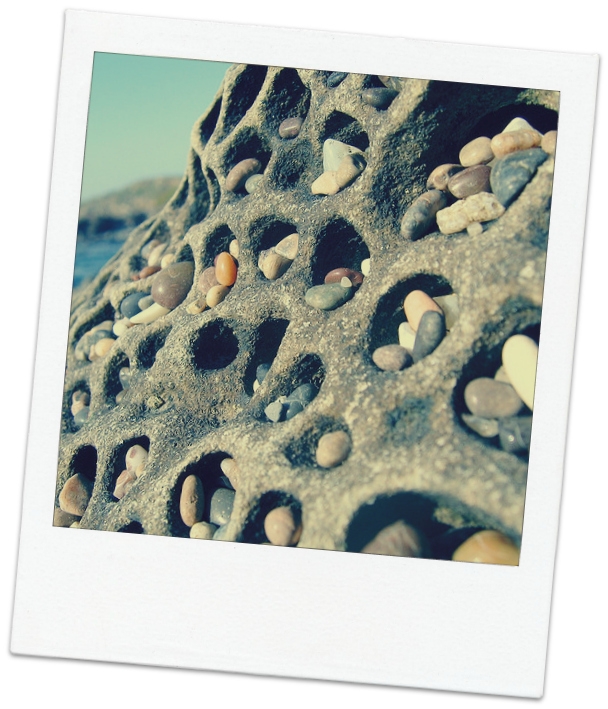 The game board I am going to show you how to make isn't quite as intricate as the ones pictured above. We are going to keep it simple and recycle an egg carton, use a couple baby food jars and find some marbles, shells, rocks or beans.
I've even included a printable gift tag (get it below) because, let's face it, you have to write in red ink at least once in a calendar year. And what can be more satisfying than using your crimson pen to fill out the "To" and "From" blanks on gift tags.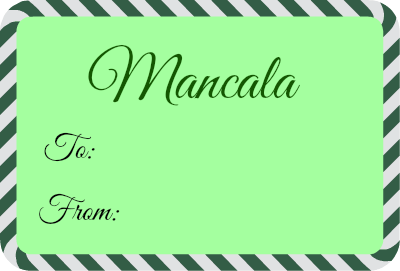 Buy this on Selz
Selz powering ecommerce websites
First of all, let me tell you the materials that you'll need to make this craft. They are pretty simple.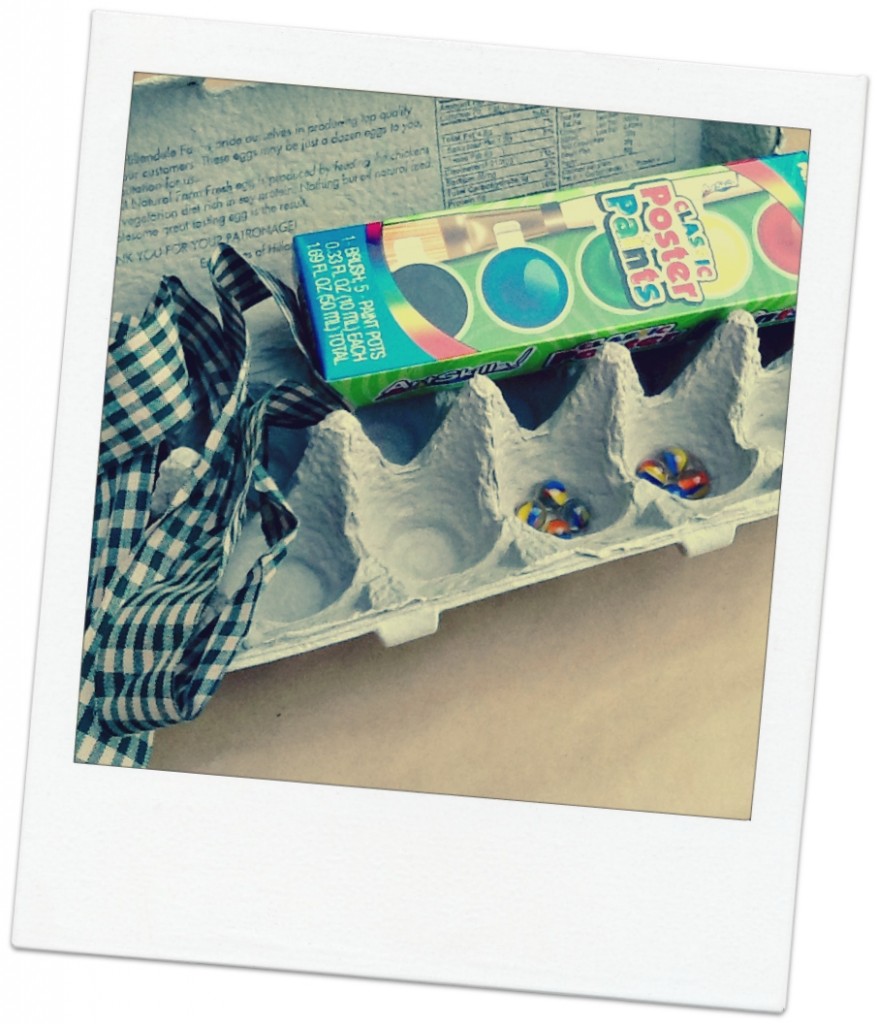 Materials
empty recycled paper egg carton
paint & paintbrush – I used acrylic poster paint
ribbon or burlap to make a bow (or even a sticky gift wrap bow)
48 marbles, beans, rocks, shells or beads
free printable gift tag that you can download above
newspaper or old tablecloth to cover work surface
2 empty baby food jars for stores for mancala pits (optional)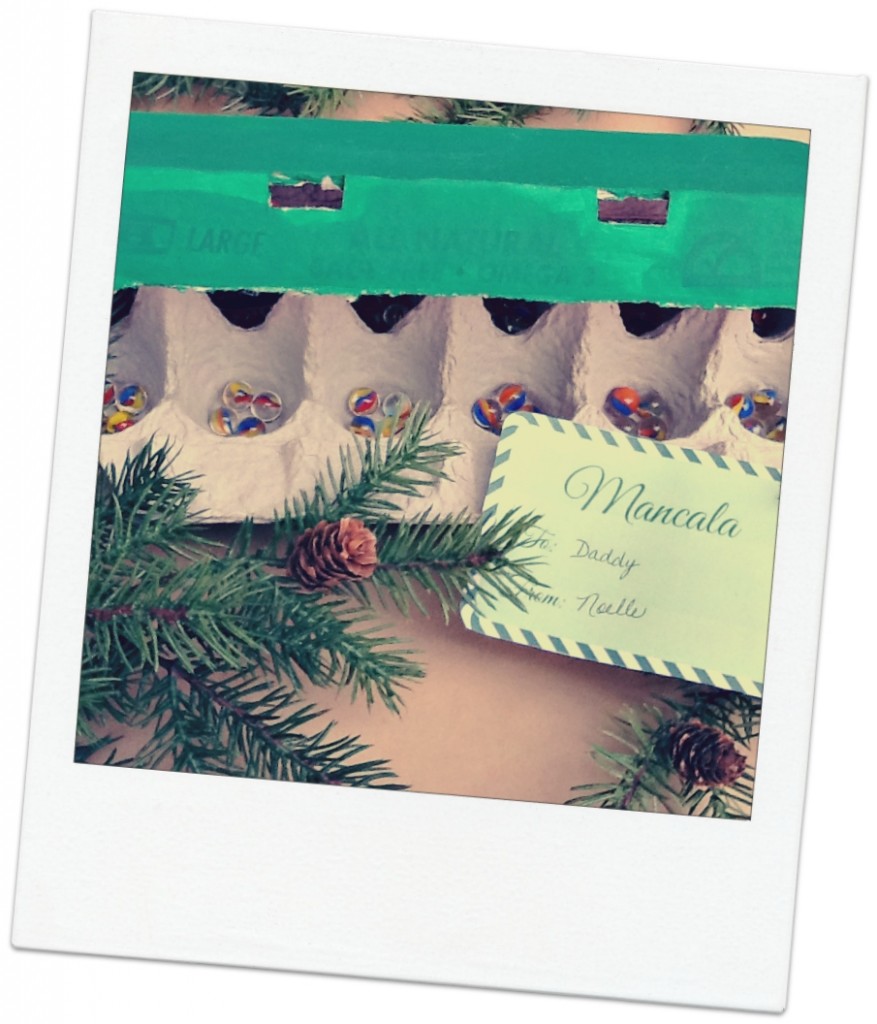 Instructions
spread out newspaper to cover your work space
paint the egg carton a festive color for the holidays – I chose to paint only to top of the egg carton
allow paint to dry, and apply another coat if necessary
insert 4 marbles, or counter of choice, into each of the hollows
Download the rules below and place the instructions inside the game and close the carton
Decorate the top of the egg carton with a bow and gift tag
If you have never played mancala watch this short tutorial video to find out how to play.
Print out the Rules For Mancala PDF here.

Buy this on Selz
Selz powering ecommerce websites
Games are so fun to play over the holidays. I hope you make this mancala game set for someone you care about this season. Hours of play can magically turn into years of tradition, and a lifetime of memories.
Be sure to check out Post 1 & 2 from my Kenya series:
Kenya Week 1 | Explore Kenya
Kenya Week 2 | Meet Masha from Kenya
This post was linked up at the Creative Kids Culture Blog Hop , Cornerstone Confessions , Bowl Full Of Lemons , True Aim , Sincerely Paula , With A Blast