Disclaimer: This post contains affiliate links which help support Mommy Maleta 
This week I wanted to feature a wooden craft to represent the cedar trees that we talked about in Post 1 of this series. After some brainstorming sessions, I thought miniature wooden birdhouses would be a good choice. My niece, who came for a visit recently, kindly wandered through the craft section at Walmart with me to see if we could find any.
And we did! We actually found a variety of adorable little birdhouses that were only $1 each. We picked out some paint too and happily returned home with our supplies. Thanks for your help Chip! My dad actually gave her that nickname after she chipped a front tooth. So thankful for baby teeth!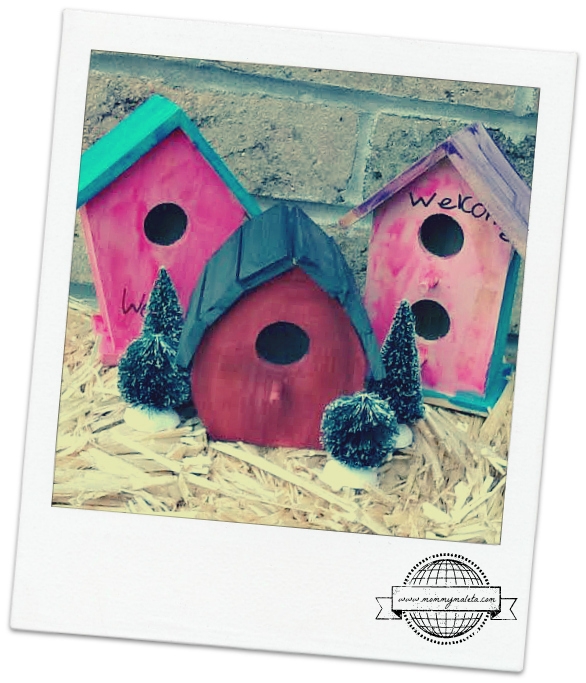 The best part about this craft is that it is so simple! All you have to do is buy the miniature birdhouses and paint them. It is actually kind of relaxing. You could even turn on some Christmas tunes and see if you can paint and hum at the same time!
The only tricky part about this craft was removing the label on the front of the bird house. If you have trouble removing the sticky part, mix 1 Tbsp of baking soda with 1 Tbsp of vegetable oil. Apply the mixture with the tip of a toothpick & it comes right off! Seems like there are household tricks for everything these days! This one comes from Becky over at Clean Mama.
 Materials
wooden birdhouses (we found ours $1 each in the craft section at Walmart)
colorful craft paint that adheres to wood
newspapers to cover your work space
paintbrushes
Instructions
cover your work space with newspaper
paint the birdhouses
allow to dry
paint with a second coat & your done!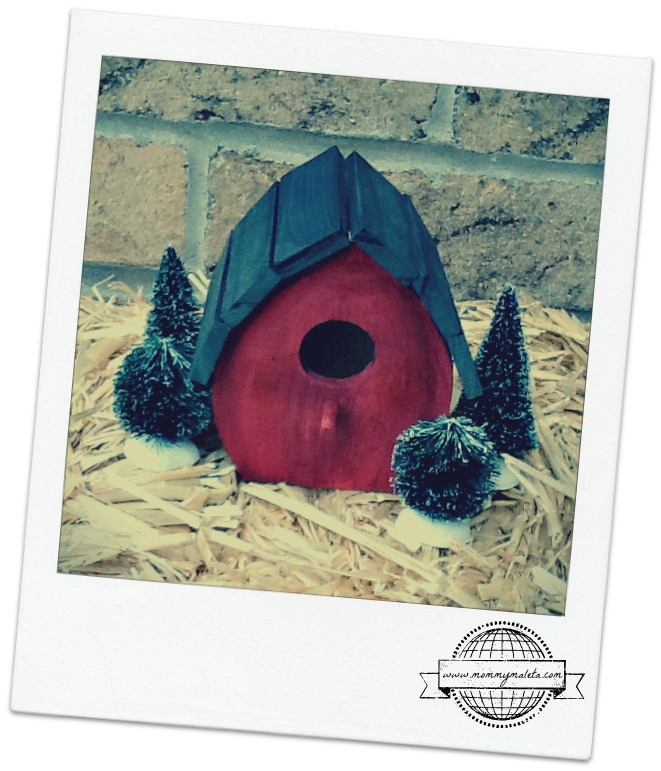 If you have trouble finding these supplies at Walmart here are some options at Amazon.
I hope you enjoy this craft as much as I did! So tell me, what other crafts and projects are you planning to work on over the holidays?