My daughters and I had a lot of fun creating this kangaroo flower pot craft using a pattern we found on a great site called Danielle's Place.  One of our readers can even win a subscription to Danielle's place!  Some craft patterns, like the kangaroo below, can be downloaded for free, but subscribers get full access to these wonderful craft patterns and tutorials.
You can find the complete directions and patterns for this craft on Danielle's Place of Crafts and Activities.  Go directly to the Kangaroo Crafts Page.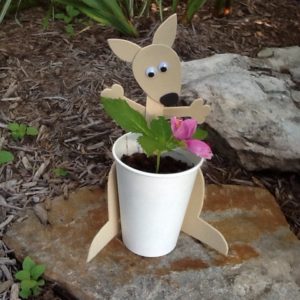 10 Fun Kangaroo Facts   source www.sciencekids.co.nz/sciencefacts/animals/kangaroo.html
Kangaroos are animals known as marsupials.  They are found in Australia and New Guinea.
The four different types of kangaroo species are:  the red kangaroo, eastern grey kangaroo, western grey kangaroo and antilopine kangaroo.
Kangaroos can hop quickly on 2 legs or walk slowly on 4.
Kangaroos can't walk backwards.
Kangaroos can jump up to three times their own height.
Baby kangaroos are known as joeys.
Kangaroos usually live to be about 6 years old in the wild.
Australian airline Qantas uses a kangaroo as their symbol.
Good Books About Kangaroos…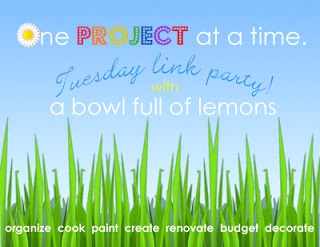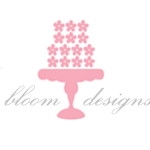 Bloom Designs
Los Gringos Locos