My goal at Mommy Maleta is to help children and parents explore the world one suitcase at a time with country facts, interviews, crafts, recipes, and more. To help my own kids learn about kangaroos in Australia, we read an adorable book about a kangaroo called Katy No-Pocket. Next we made a kangaroo flower pot craft inspired by the story. Plus we looked up 10 fun kangaroo facts. You can check those out later in the post.
Katy No Pocket
Disclaimer: This post contains affliliate links which help support Mommy Maleta at no additional cost to you
Let me start off by introducing you to the story Katy No-Pocket (Sandpiper)
. You'll notice right away that the cover of the book looks curiously like a little monkey you may know. That's because H.A. Rey is the illustrator.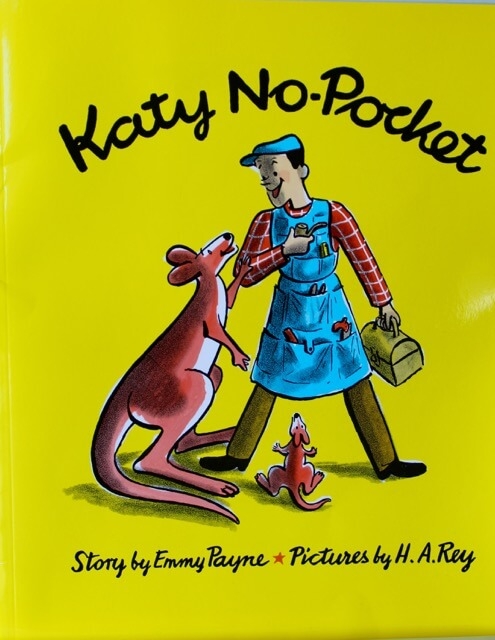 Katy is a mama kangaroo who is down in the dumps because she doesn't have a pouch to carry her son Freddy. The story describes Katy's quest to find a solution for her pocketless tummy. She journeys to the river, through the forest, and makes her way to the city. The ingenious result of Katy's search will make both kids and moms smile and cheer.
Now that we are all inspired by Katy and Freddy, let's create a pouch of our own.
Simple Spring Kangaroo Flower Pot Craft
My daughters and I had a lot of fun creating this kangaroo flower pot craft using a pattern we found on a great site called Danielle's Place. My fellow blogging friend was kind enough to invite us over to her place so you can find the complete directions and patterns for this craft. Go directly to the Kangaroo Crafts Page. (If you scroll down on the page, you'll even see the photo of the exact flower pot featured in this post!)
Once you download the pattern and get the instructions, be sure to head back here to learn 10 fun kangaroo facts! And if you like kangaroos, be sure to check out these country facts and interview with Andrew from Australia so you can learn more about the country our furry friends come from!
10 Fun Kangaroo Facts
source www.sciencekids.co.nz/sciencefacts/animals/kangaroo.html
Kangaroos are animals known as marsupials.  They are found in Australia and New Guinea.
The four different types of kangaroo species are:  the red kangaroo, eastern grey kangaroo, western grey kangaroo and antilopine kangaroo.
Kangaroos can hop quickly on two legs or walk slowly on four.
Kangaroos can't walk backwards. (My favorite fact…never thought about it before)
Kangaroos can jump up to three times their own height.
Kangaroos can swim. (Maybe for our next craft we can design kangaroo swimsuits)
Kangaroos eat grass. (Probably keeps them looking good in their swimsuits)
Baby kangaroos are known as joeys. (Not Freddys…better not tell Mama Katy)
Kangaroos usually live to be about 6 years old in the wild.
Australian airline Qantas uses a kangaroo as their symbol.
I hope you've enjoyed the introduction to Katy No-Pocket, the simple spring kangaroo flower pot, and the 10 fun kangaroo facts. But guess, what? The show's not over!
50+ Crafts Inspired by Children's Books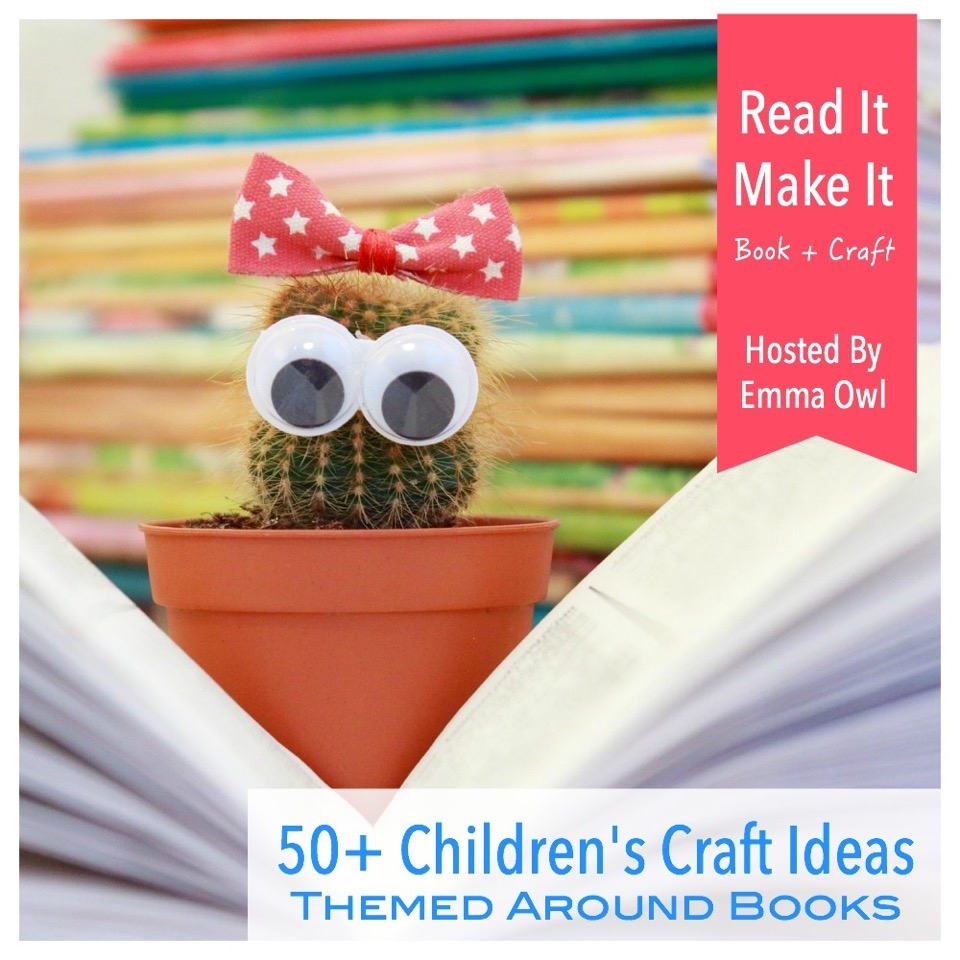 I'm not the only mama blogger making crafts that are inspired by children's books. In fact, there's a whole team of us mama bloggers working together this month. To make crafts that will keep you busy all month long, and then some, head on over to Emma Owl. You'll have a hoot exploring the entire collection!