I'm kind of shocked that my eyes are open right now. I'm sitting in the airport after an overnight flight from Peru. My husband and I spent the past week in the capital city of Lima exploring ways to expand our ministry with Ambassadors Football in Peru. Our trip is inspiring me to share ten free Peru learning activities for kids with you that I found online.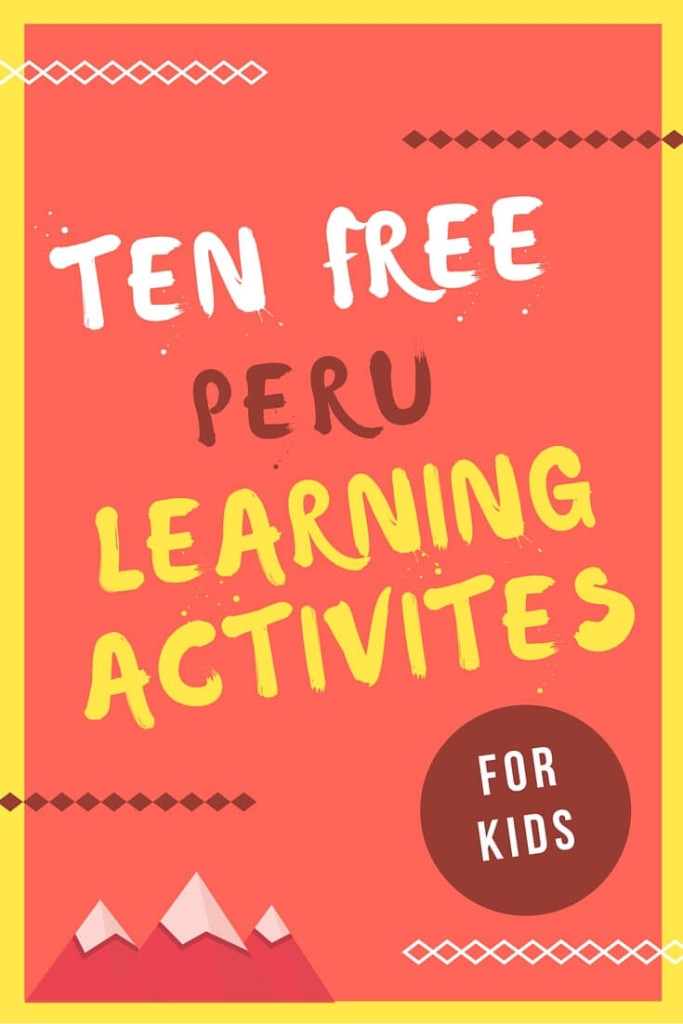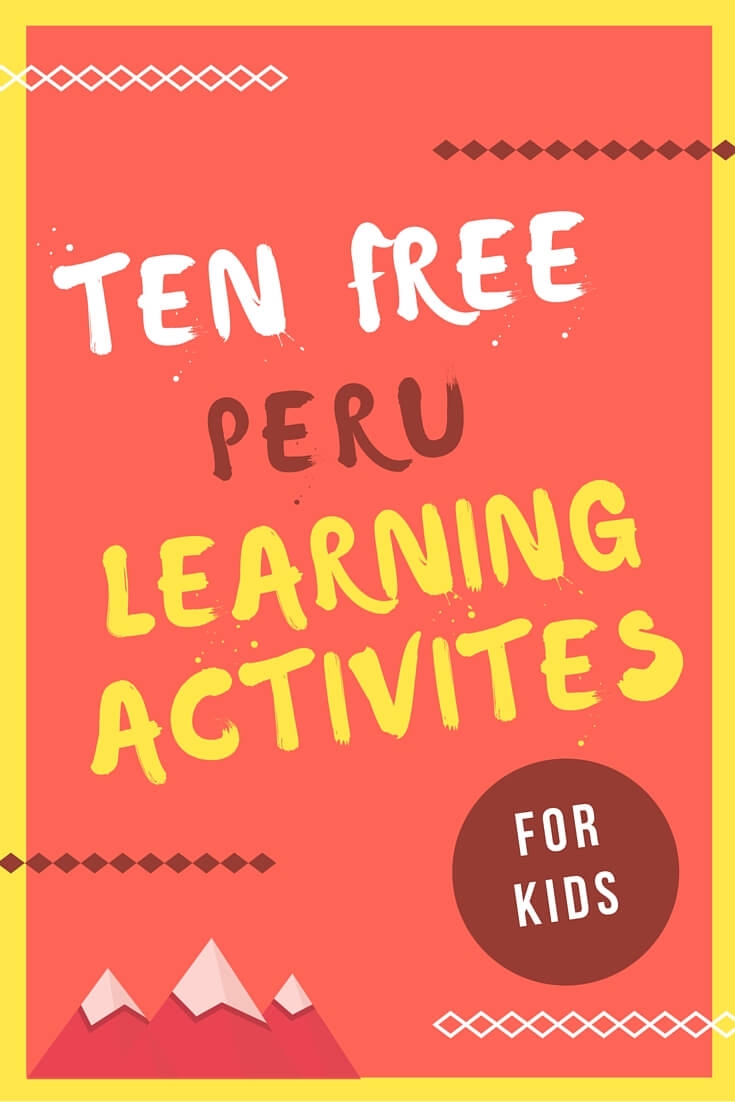 Meet Daniel
But first I want to introduce you to Daniel. I met Daniel the first day of our trip. He coaches a soccer team that quickly expanded from 5 to 50 players in an Amazon jungle town called Nauta. He also hosts a Saturday night youth service that about 80 young guys from his village attend.
In the photo below, Daniel was kind enough to pose with Flat Stanley and Flat Will. (Just helping my niece and some kids from church out with some homework…)
Would you like to meet some of the players? Watch this short video featuring some of the players Daniel works with in the jungle.

Jared Futbol from Clay Carson on Vimeo.
Let's Learn About Peru
I'll continue to share more about my time in Peru in future posts. But let's learn about the country of Peru itself. Did you know that while it's winter in my neck of the woods in NE Ohio, it's currently summer in Peru because it is in the southern hemisphere? Check out these posts from my Peru series to find out more…
Peru Week 1: Explore Peru (Country Facts)
Peru Week 2: Meet Elijah and Alessandra (An Interview)
Peru Week 3: Make a Peruvian Friendship Wave Bracelet (Craft)
Peru Week 4: Taste Lomo Saltado (Recipe)
And now onto those ten free learning activities that will transform your little ones into Peruvian geography geniuses…
Ten Free Learning Activities About Peru
Geography Jumper – This is a free 28 page unit about Peru by Wise Little Owls for Pre-K through 2nd grade kids that includes word wall cards, an informational book, cultural puppets and more! This resource is posted on the site Teachers Pay Teachers, so you will have to create an account to download, but it is super easy.
Llamas – This 2 minute video takes you to the Sacred Valley in Peru so you can see a glimpse of their llama protection program. It's entitled Perú en 120 segundos: Llamas Felices which, in English, means Peru in 120 segunds: Happy Llamas. Be sure to check out the coloring page below after viewing these cute fuzzy guys in the video.
3. LLama Coloring Page – Tell me if you don't think this drawing by Color With Mimi via Kids Activities Blog is the cutest coloring page ever! My daughter is happily coloring away…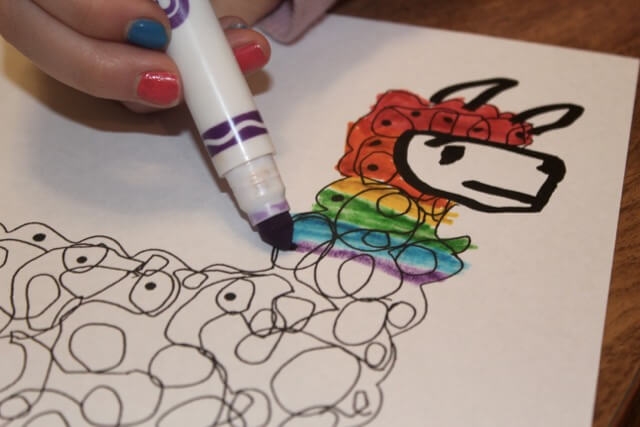 4. All About Peru Mini Book – This 10 page packet created by Spanish Mama is a free download available in English and Spanish. Discover wonderful information about the landscape, animals, food, civilizations, and languages of Peru.
5. Make A Simple Arpillera With Kids – Arpilleras are placemat sized, brightly colored patchwork style pictures. They are made in several South American countries including Peru, Chile, Venezuela, and Colombia. This guest post by Julie Hoffman over at Mundo de Pepita is featured on Multicultural Kid Blogs. Julie walks you through the steps to make a no sew arpillera with kids.
6. Peru Facts And Puzzles – This free downloadable crossword puzzle and fact sheet set over at Spanish Playground is available in English and Spanish. This is a fun way for kids to learn facts about Peru.
7. Virtual Tour Of Peru – Want to sightsee from home? Check out this cool virtual map at Time for Kids. Just click the red dots to see some amazing cities and tourist destinations throughout Peru.
8. Peruvian Girl Coloring Sheet – You will need to start an account on the education.com website to download this coloring sheet, but once you do, you can access it for free. There are so many great resources on this site! It took a screen shot so you can see this adorable coloring sheet below.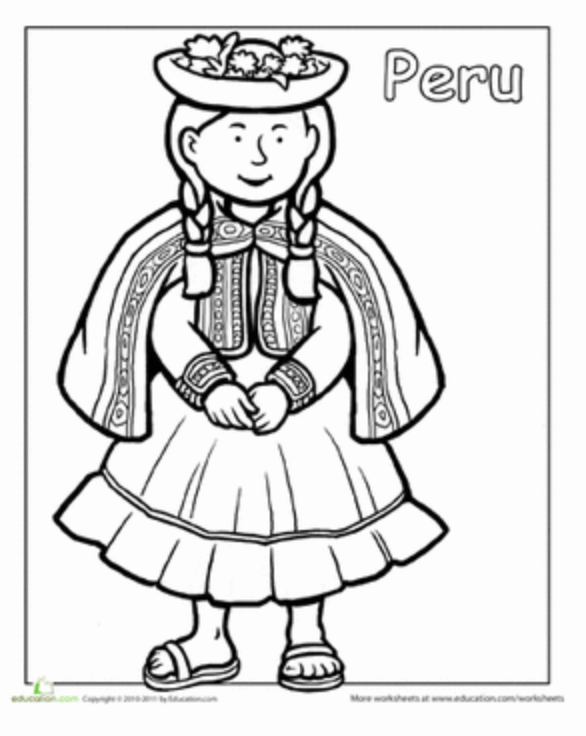 9. Windpipe Instrument – This is a simple instrument that children can make from straws. They can pretend they are playing this while exploring the Andes in Peru!
10. Peruvian Flag Postcard – Kids can learn what the Peruvian flag looks like by coloring their own printable postcard. Use my Peru country post to see the colors of the flag. Click the button below to download.
I hope you find these ten Free Peru learning activities useful! It's always a pleasure to explore the world with you one suitcase at a time! And please tell me…
Which of these ten activities do you like the best?