Each month at Mommy Maleta we explore the world one suitcase at a time alphabetically. So our very first month we learned about Australia because it begins with the letter A. Next we learned about Brazil because it begins with the letter B. See what I mean? Great.
We spend 4 weeks exploring each feature country. The routine looks like this…
Week 1 – map, flag, country facts
Week 2 – interview
Week 3 – craft
Week 4 – recipe
I am so excited because this week we are visiting the country where one of my favorite books, Kisses From Katie, takes place. I'll be reviewing the book later in this series. But for now, let's EXPLORE UGANDA.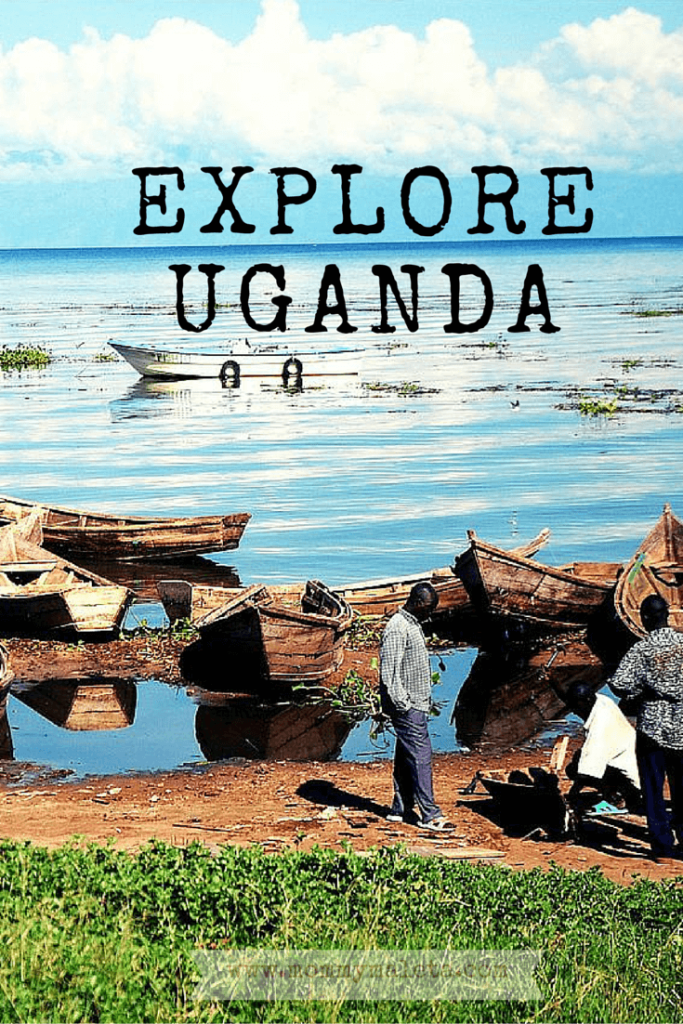 Uganda's National Flag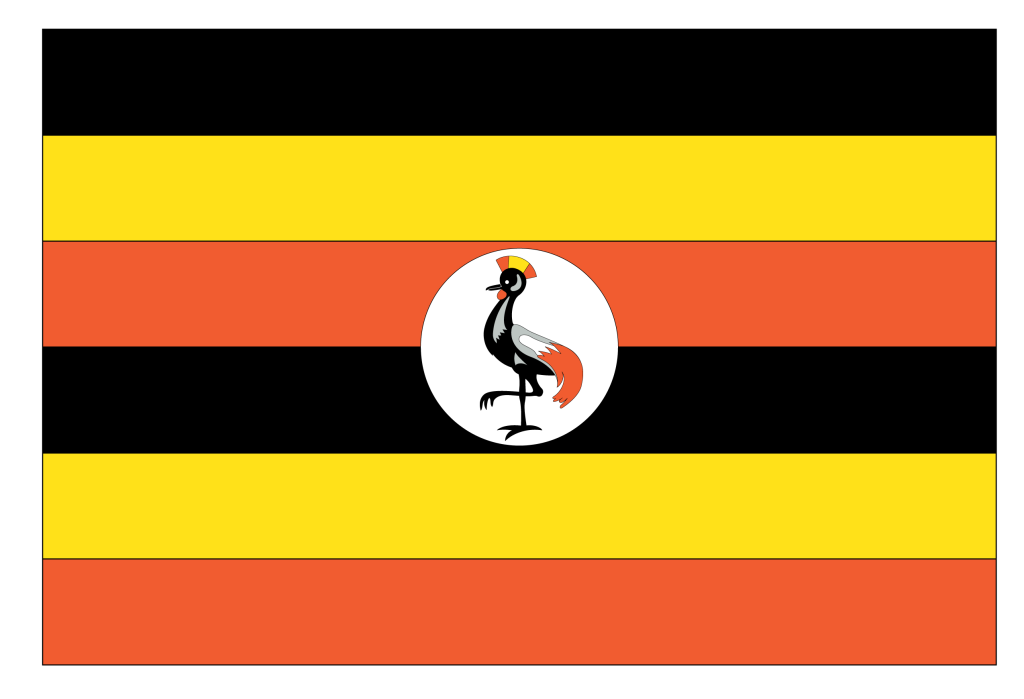 Country Facts
1. Size: 93,065 square miles or 241,038 square kilometers
2. Population: 34,758,809
3. Capital City: Kampala
4. Largest Religion: Christian (84.7%) Operation World
5. Currency: Shilling (UGX)
6. Language: English (official language, Ganda or Luganda, other Niger-Congo languages, Nilo-Saharan languages, Swahili, Arabic)
7. Highest Point: Margherita Peak on Mount Stanley 5,110 m
8. National Anthem: The Ugandan national anthem is called Oh Uganda, Land of Beauty.
Listen to children from Tikoling Primary School singing the national anthem in the video below.

9. Barkcloth has been made in Uganda for centuries. The cloth is made using the inner bark of Mutuba trees. It is a strenuous task for craftsmen to soften the cloth so that it can be used for togas that are worn at ceremonies, funerals, and cultural gatherings. It is also possible to use the cloth for curtains, mosquito screens, bedding and storage.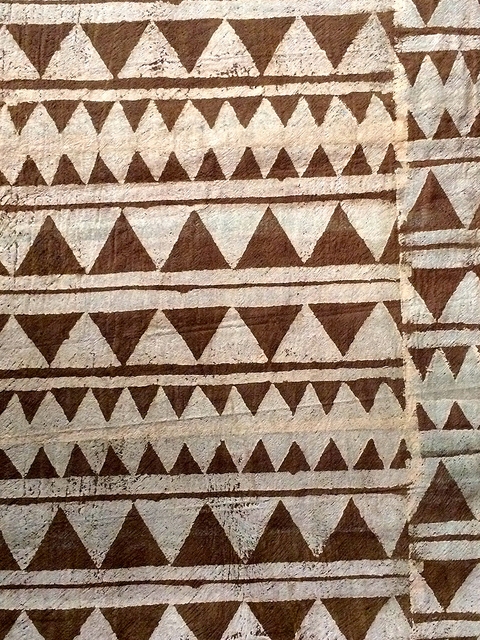 Bark Cloth by Rachel Strohm via Flickr CC BY-ND 2.0
10. The Ankole-Watusi, also known as Ankole longhorn or Watusi is a breed of cattle originally from Africa.  Look at those horns! They can grow up to 8 feet from tip to tip. The horns are used to defend themselves and help keep the cattle cool. The picture of the Watusi below was taken in Uganda.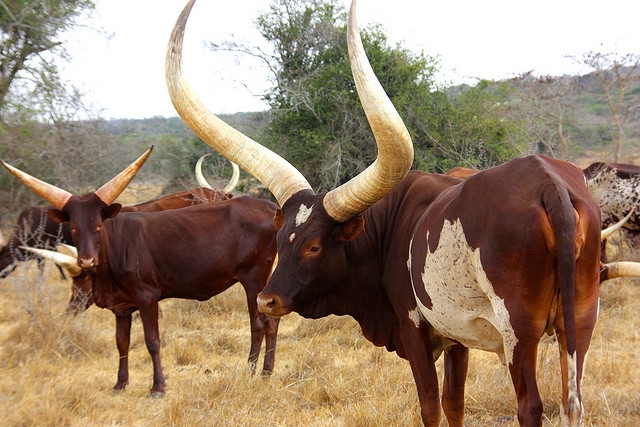 Uganda by neiljs via flickr CC BY 2.0
I hope you enjoyed unpacking your suitcase in Uganda today! We certainly learned a lot. Be sure to join me next week for a special interview highlighting a small business with a big heart for Uganda. It might just involve a giveaway, so be sure to join us. Subscribe to Mommy Maleta now and you'll get that post, and all the rest, delivered directly to your inbox!