Each month at Mommy Maleta we explore the world one suitcase at a time alphabetically. So our very first month we learned about Australia because it begins with the letter A. Next we learned about Brazil because it begins with the letter B. See what I mean? Great.
We spend 4 weeks exploring each feature country. The routine looks like this…
Week 1 – map, flag, country facts
Week 2 – interview
Week 3 – craft
Week 4 – recipe
I am so excited because this week we are exploring a country I visited in December 2003 for a sports ministry conference. I had only been to one Asian country prior to that point. The best part of the trip was meeting wonderful, warm, and hospitable friends who always warned us which foods were too spicy for us foreigners to handle. Home to beautiful beaches, elephants, and a really cool kick volleyball type sport called takraw, we are going to EXPLORE THAILAND.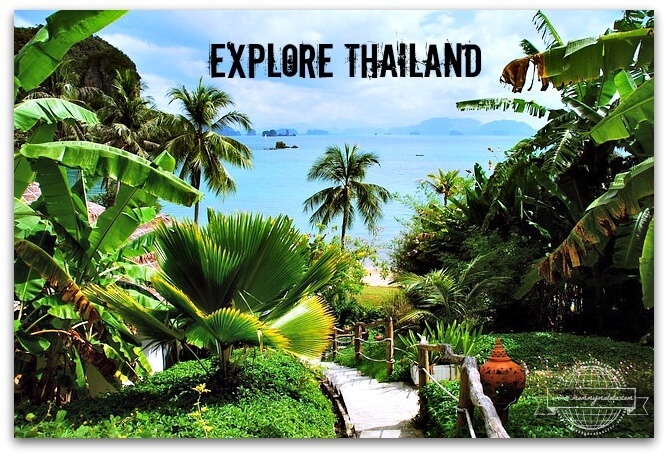 Thailand's National Flag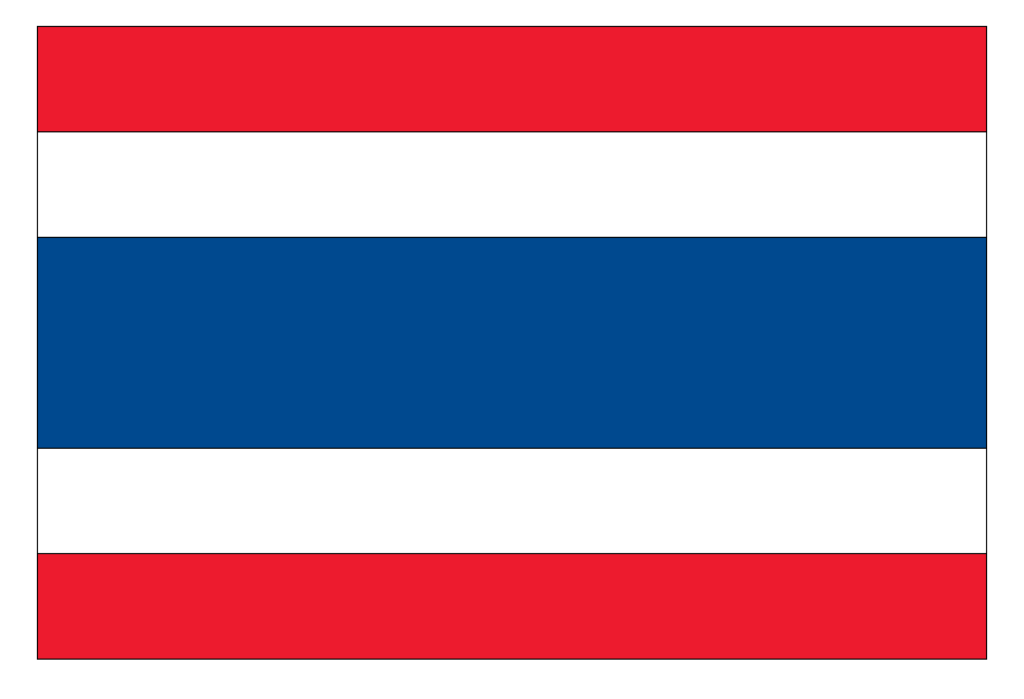 Country Facts
1. Size: 198,116 Square Miles or 513,120 Square Kilometers
2. Population: 67,448,120
3. Capital City: Bangkok
4. Largest Religion:  Buddhist (Operation World)
5. Currency: Thai baht 
6. Languages: Thai, English, ethnic and regional dialects
7. Highest Point: Doi Inthanon 2,576 m
8. Elephants paint pictures in Thailand! One of many great memories from my trip to Thailand was going to a show to watch elephants paint, play soccer, and perform other feats outside of the northern Thai city called Chiang Mai. After the show, my husband and I took an elephant ride!
9. These three wheeled taxis called tuk tuks are one mode of transportation in Thailand. Motor bikes are also extremely common. When I was in Thailand my friend took me to a pottery store on her motor bike. You should have seen us balancing our bags filled with pottery on the way back to our conference center!
10. Floating markets are popular tourist attractions in Thailand. Damnoen Saduak, the most popular floating market, is about an hour outside the capital city Bangkok.
So tell me, is Thailand amazing, or is Thailand amazing! And there's still so much more of this beautiful country we could explore! Thank you so much for joining me on this Southeast Asian adventure.
I look forward to next week's post when we will meet a new friend in Thailand to find out about his life in his home country. Make sure to subscribe to Mommy Maleta so you won't miss any of the upcoming posts in the Thailand series! And before I go, let me ask you a question:
What would you feel more comfortable riding in Thailand: a tuk tuk or an elephant?