If you have ever dreamed of searching for lions, giraffes and elephants on a wildlife safari, climbing mountains, hiking to Lake Victoria or standing on the equator then you are ready to explore Kenya. All of these adventures are possible in this country on the east side of Africa where we will be unpacking our 11th suitcase! So grab your safari hat and binoculars and let's explore!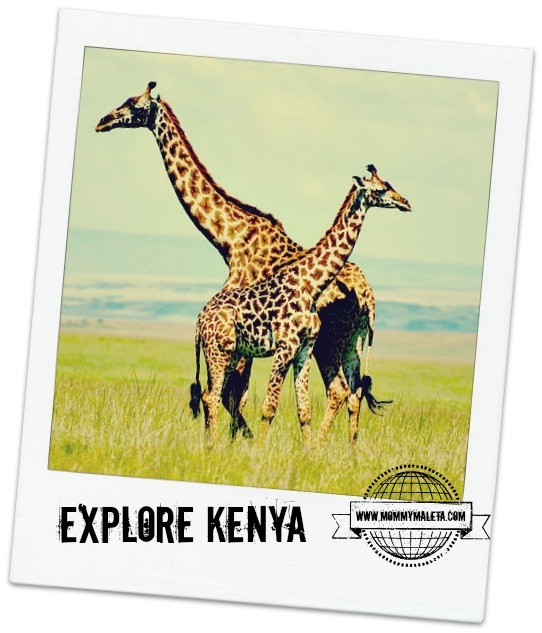 Country Facts
1. Size: 224,080 square miles (569,140 sq. km.)
2. Population: 44,037,656
3. Capital City: Nairobi
4. Ethnic Groups: Kikuyu 22%, Luhya 14%, Luo 13%, Kalenjin 12%, Kamba 11%, Kisii 6%, Meru 6%, other African 15%, non-African (Asian, European & Arab) 1%
5. Currency: Kenyan shilling (KES)
6. Language: English (official), Kiswahili (also called Swahili, official), numerous indigenous languages
7. Highest Point: Mt. Kenya 5,199 meters
8. Maasai Mara Reserve is Africa's top safari destination and the most popular wildlife park in the country.
9. The Big 5 is an expression game hunters use for the animals that are most difficult to track down on hunting expeditions. The Big 5 include lions, leopards, rhinos, elephants and cape buffalo.
10. Many famous long distance runners are Kenyans.
If you enjoyed reading this post please be sure to subscribe here so you won't miss any posts as we explore the world one suitcase at a time at Mommy Maleta!
This post was also linked up at the Creative Kids Culture Blog Hop , Laugh & Learn Link Up , Strangers & Pilgrims on Earth