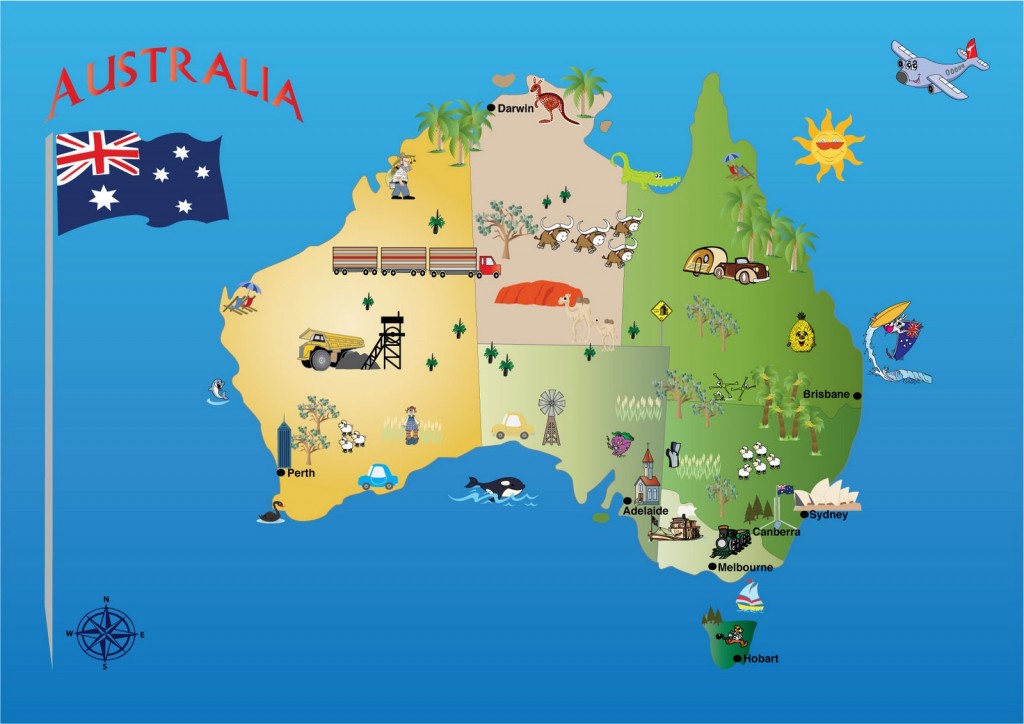 I am excited to begin our journey traveling around the world, letter by letter, through the alphabet. Today we have landed at our first destination!  It is the country, and also continent, that begins with the letter A:  Australia. 
I am also featuring a FREE GIVEAWAY this week!  Starting today Jan. 1st,  and continuing until Jan. 7th, win the book Children's Atlas of God's World by Craig Froman.  Scroll down to the Rafflecopter sweepstakes below to enter!  And be sure to keep checking in with me because I will be giving away a new prize each week in January.

A map of Australia is pictured below.  You can print and color your own map with this coloring page.

We will unpack our suitcases in Australia to spend time learning about this fascinating country. We will be here for four weeks.  So open those suitcases because week one starts now.  Here's a brief itinerary of our trip.
Week 1:  Map, Country Flag, and Interesting Facts
Week 2:  An interview with my Australian Friend Andrew
Week 3:  A Kangaroo Craft
Week 4:  A recipe for Land Down Under Biscuits (or cookies as we say back in the U.S.)
And for your information (FYI), I will be including  FYI's in different colors throughout my posts to help us understand new words, concepts etc…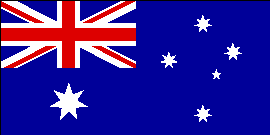 Australian Flag
Australia Country Facts
1.  Australia is the only country that is also a continent.  It is sometimes called the "island continent".  It is the 6th largest country in the world by land mass.
(FYI:  land mass and area are the same thing)
2.  Population:  23,247,280 (Australian Bureau of Statistics on Oct. 14, 2013)
3.  Capital City:  Canberra
4.  Religion:  Roman Catholic
5.  Currency:  Australian Dollar
(FYI:  currency just means the kind of money used in a particular country.  You can see a picture of an Australian Dollar here.)
6.  Biggest City:  Sydney
7.  Most Common Language:  Australian English (76.8 %) Minority Languages:  Mandarin Chinese (1.6%) Italian (1.4%) Arabic (1.3%) Cantonese (1.2%)
8.  Names Of Common Rivers:  Murrumbidgee (say that one three times fast), Murray, Darling
9.  Highest Mountain:  Mt. Kosciusko 7,130 ft. above sea level
10.  A vast desert area called "The Outback" covers much of the land
11.  The Great Barrier Reef, the world's largest reef system, is found off the northeastern coast
12.  Home to a variety of unique animals including the koala bear, kangaroo, emu, kookaburra (maybe a good name for your next pet), and platypus
(FYI:  you can see more cool pictures of Australian animals here)
This post was linked up at…